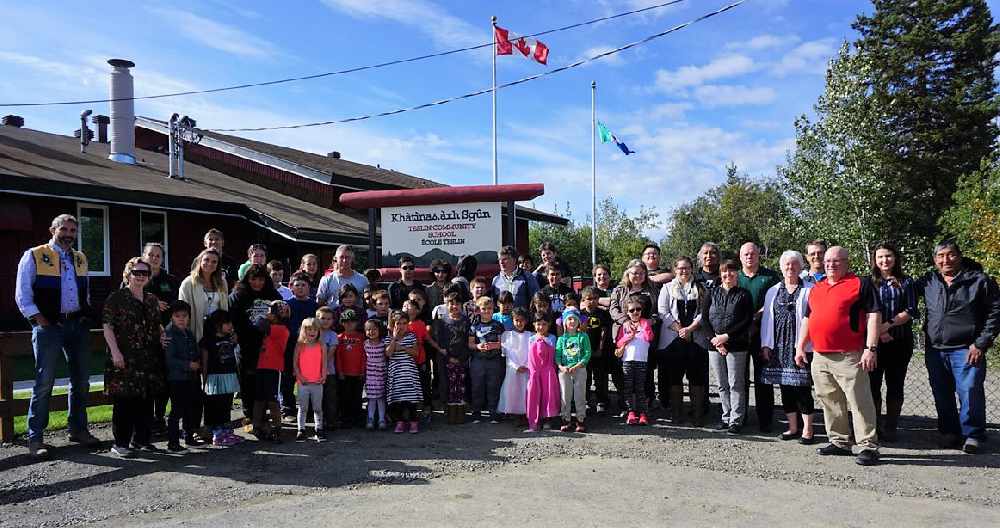 Students, staff, and dignitaries from the Yukon Government, and Teslin Tlingit Council during a celebration for the new name. Photo: Yukon Government.
The school is now named after a well-known area historical figure.
The Teslin School has a new name.
After consultation with the Teslin Tlingit Council, the school is now known as the Khàtìnas.àxh Community School.
A joint release from the Yukon Government, First Nation, and School Council says the new name honours a respected and beloved member of the community, the late Billy Fox.
Khàtìnas.àxh was Fox's Tlingit name, from the Kookhittaan Clan, which means a raven that can be heard a long time after he is gone, he still makes noise like an echo.
The noted hunter, trapper, fisherman, carpenter, and RCMP Special Constable was born in Teslin in 1909, and was a fluent speaker of his language.
He worked with the force, and on the Canol Road hauling freight, and trading furs from his trapline.