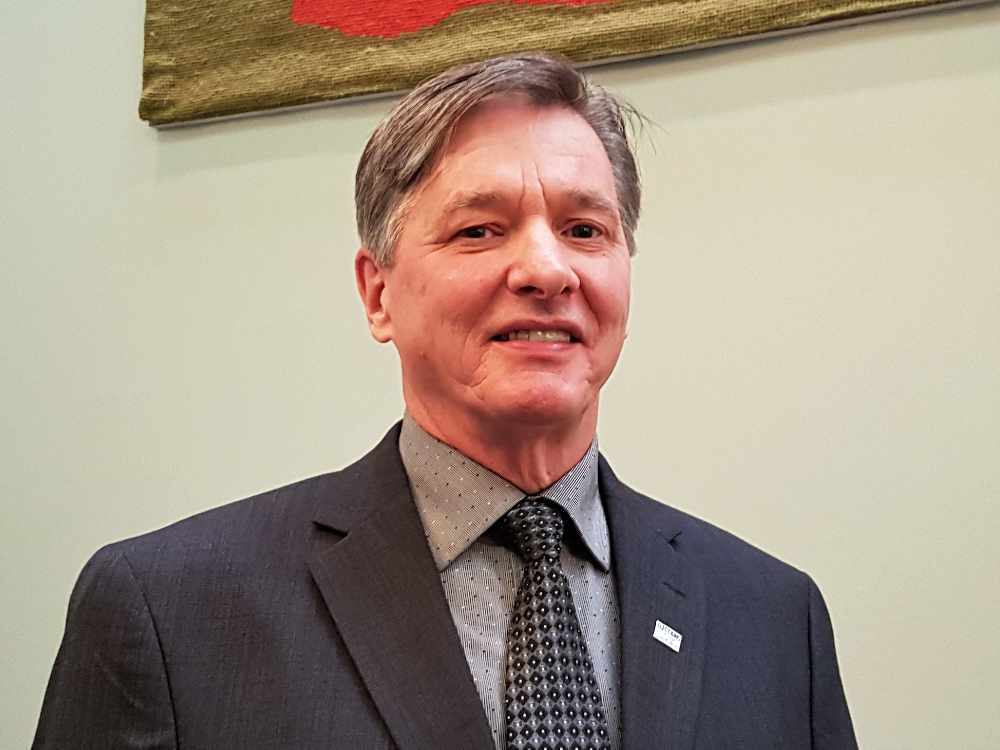 Maxwell Harvey. Photo: Tim Kucharuk/CKRW.
Maxwell Harvey is now formally the Chief Electoral Officer after a ceremony on Friday.
Yukon's new Chief Electoral Officer is officially on the job at Elections Yukon.
Maxwell Harvey was sworn into office on Friday by speaker of the Legislative Assembly Nils Clarke.
Harvey says his vision for elections in the territory is to have 100 per cent turnout.
"The mission that we have is for institutional readiness." Harvey said
"To be able to deliver electoral excellence, and ensuring a fair, compliant and impartial election that encourages participation as a candidate or as an elector."
Harvey also says he wants to break down barriers and increase access.
"I speak not only of physical barriers, but also about barriers (including) not enough venues, (and) not enough voting options." said Harvey.
"There are also psychological barriers where people may not be fully aware of the opportunities that they have, or have been previously reluctant to vote."
Harvey comes from Newfoundland and Labrador where he has worked both in the civil service, and as a navy boat captain.
He takes over from Lori McKee who retired in May.
#Yukon Legislative Assembly Speaker @nils_clarke swears in Maxwell Harvey as new Chief Electoral Officer for @ElectionsYukon. pic.twitter.com/wHHxuSZdpP

— Tim Kucharuk (@TimKucharuk) October 26, 2018