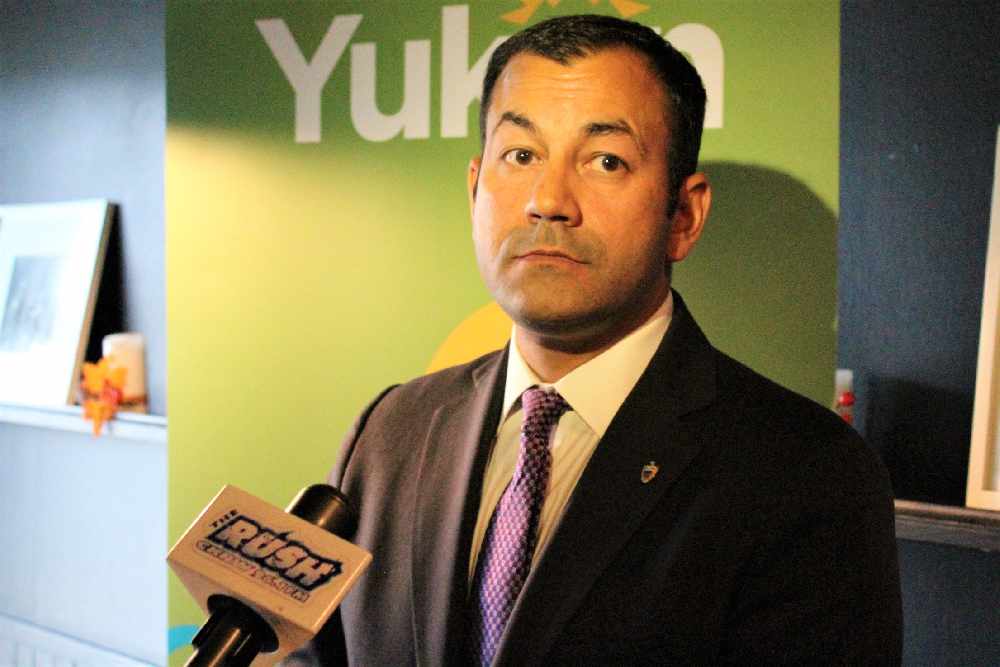 Minister Ranj Pillai made the announcement at the Burnt Toast Cafe on 2nd avenue in Whitehorse. By John Kennedy / CKRW
The Yukon community Pilot Program is aimed at easing labour shortages in communities around Yukon.
A new Yukon government pilot program looks to ease the labour shortages in the territory.
Economic Development Minister Ranj Pillai announced the Yukon Community Pilot program on Thursday afternoon.
Pillai says YG has heard from employers across the territory about the need for more flexible options under the Yukon Nominee Program.
"Our goal would be to ensure that this program could be used in all communities in Yukon and I think the proof would be in the success. We hope that working with the business community, we'll be able to expand it."
He says businesses all around Yukon have been feeling the strain from labour shortages.
"These are the challenges that come with growth. If it wasn't growth, I'd be here talking about a cold economy, but we don't. We have a hot economy."
The pilot program includes up to 50 new worker allocations under the Yukon Nominee Program, aimed at supporting the labour needs of Yukon.
The program will come into effect for Whitehorse, Watson Lake, Dawson City, Haines Junction, Carmacks, and Carcross in January of 2020.