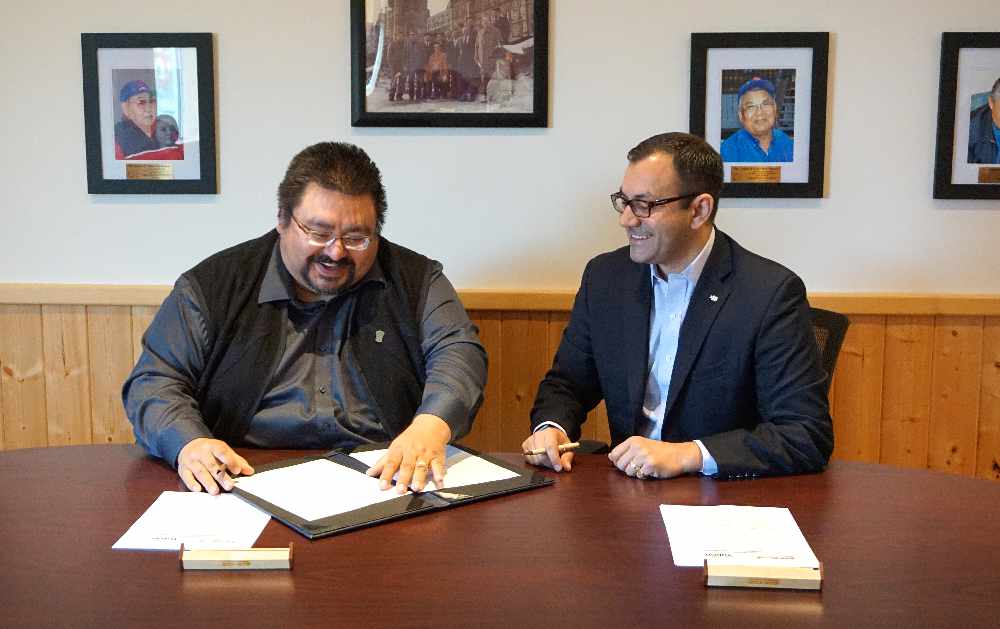 CAFN Chief Steve Smith, (left) and Minister Ranj Pillai sign the agreement Thursday morning. Photo: Yukon government.
The Champagne and Aishihik First Nation and Yukon government are renewing a longtime agreement to manage Haines Junction area forests.
The Yukon government and Champagne and Aishihik First Nation are getting together on a renewed forest management implementation agreement.
The agreement will see the completion of a timber supply analysis, as well as determine a new annual allowable cut in the First Nations Traditional Territory.
Other items include a monitoring plan, development of a forest policy, promotion of socio-economic benefits, and continued wood supply development.
A Fire Smart plan will also be developed.
The two first signed an agreement in 2004, with a renewal in 2012.