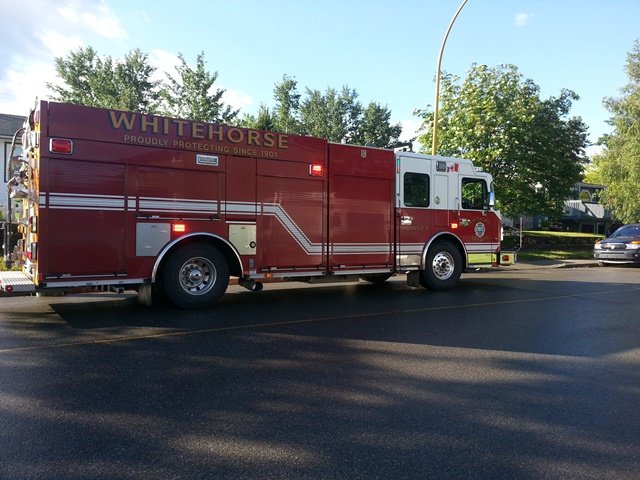 The Whitehorse Fire Department will have a new Fire Chief on the job starting later next month. Photo: Tim Kucharuk/CKRW file.
Michael Dine is moving to the Yukon capital after spending 20 years as a firefighter in Pender Island, B.C.
The City of Whitehorse is appointing a new fire chief.
Michael Dine is taking over the Whitehorse Fire Department after working for Pender Island Fire Rescue in B.C. for the past 20 years.
Dine worked his way up to Deputy Fire Chief, and has been in that role since 2006.
He will start with the city on June 25th.
Deputy Fire Chief Chris Green has been Acting Fire Chief since last November, when Kevin Lyslo resigned for what the city says was personal reasons.