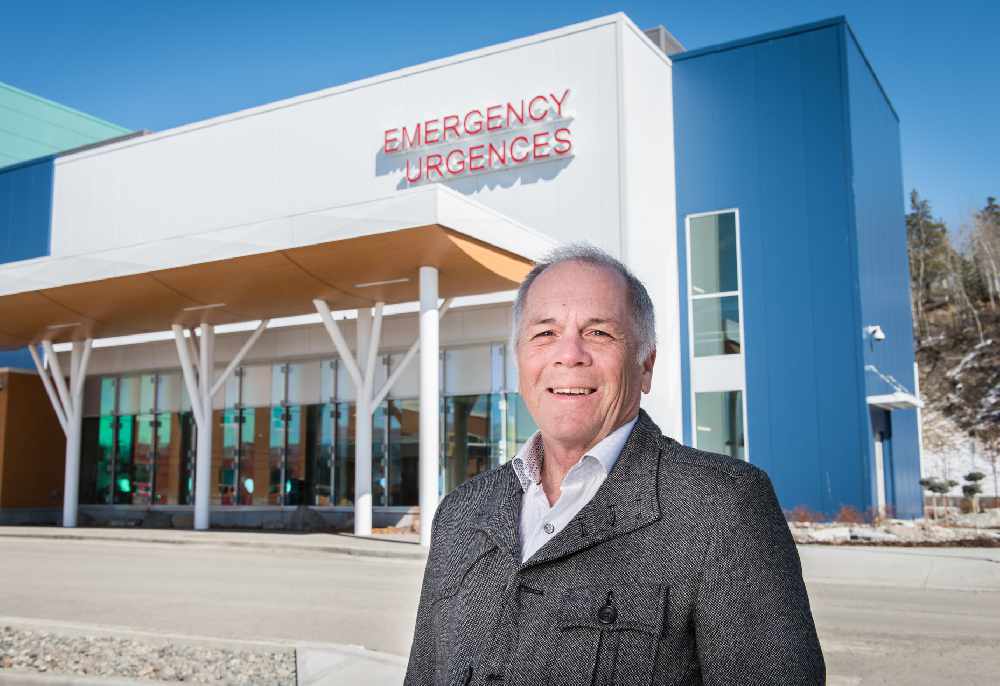 Dr. René Soucy will take over as the new Chief of Medical Staff. Photo: Yukon Hospital Corporation.
Dr. René Soucy will lead the territory's medical staff starting next month.
Yukon's three hospitals will soon have a new Chief of Medical Staff.
The Yukon Hospital Corporation says Doctor René Soucy will replace Doctor Wayne MacNicol who is retiring.
Soucy brings more than 25 years of experience as a general practitioner, and ten years with the Canadian Medical Protective Association in Ottawa for 10 years.
Soucy, who has been living in Whitehorse for over a year, will be the most senior medical administrative leader.
He says his next steps include visiting hospitals in Watson Lake and Dawson City and meeting community leaders.
"First Nation communication I think is going to be very important. This is something that is dear to my heart." Soucy told the RUSH.
"As well as potentially enhancing some of the French-language access to care. Not a major priority, but maybe something that needs to be looked at."
He's already planning to visit the territory's hospitals to see where improvements can be made.
"We are looking at also improving our (electronic medical record) system so we have better communication between Whitehorse and these community nurses who are doing a very difficult task, and difficult work in some of the remote areas."
Soucy says the community has welcomed him with open arms and he's looking forward to improving care for Yukoners and visitors alike.