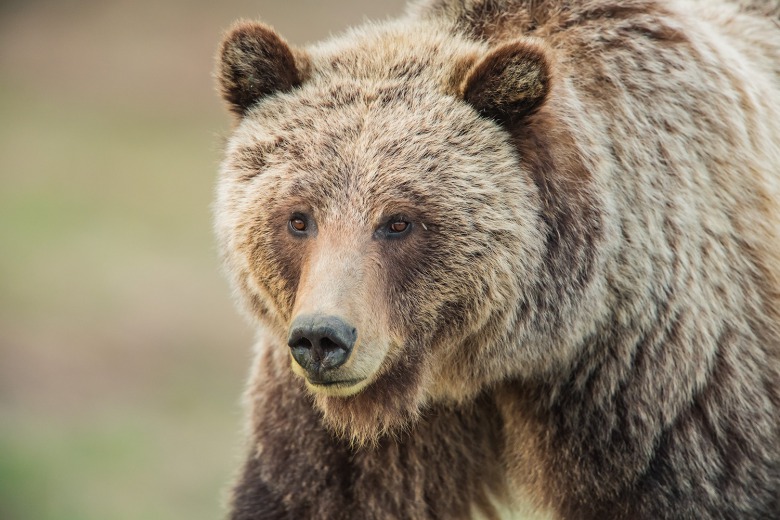 Environment Yukon says the investigation into an attack northeast of Mayo this week continues. Photo: Thomas D. Mangelsen.
Environment Yukon says the necropsy will hopefully provide clues into why a grizzly attacked a mother and daughter northeast of Mayo on Monday.
Environment Yukon says a necropsy will be performed on the grizzly bear involved in a tragic incident northeast of Mayo.
On Monday, 37-year-old Valérie Théorêt along with her 10-month-old daughter Adele died in a bear attack outside their Einarson Lake cabin near the Northwest Territories border.
The bear was shot as Théorêt's partner Gjermund Roesholt was returning to the cabin after checking out the family's trap line.
The department's Roxanne Stasyszyn says it's hoped the necropsy will find out more about the bear itself, and what could have led to the attack.
"Our Conservation Officers along with the RCMP and the coroner continue to investigate the incident at this time." Stasyszyn told the RUSH.
"We do realize this was an unspeakable, tragic event and appreciate that the public will want more information, and we are committed to providing that once we're able to wrap up the investigation."
Stasyszyn says it's not unusual to see bears out at this time of year, as the bears might be either still forging, looking for food, or have lost their den.
"Often we see bear activity well into November, and even January." she said.
"Of course, the climate impacts that, and we're having quite a mild winter at the moment, so it's not unusual to see bears out at this time."
She notes there's been three previous fatal bear attacks in Yukon in the past 20 years.