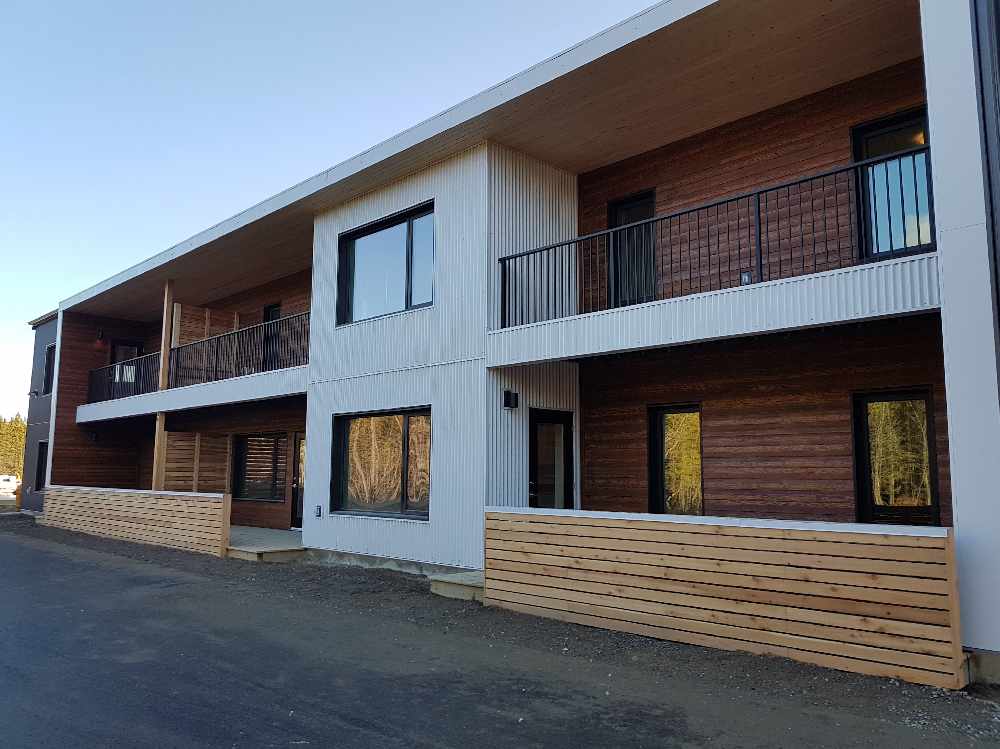 The 42-unit River Bend affordable housing project opened last fall. However, the Yukon Housing Corporation says the waiting for housing continues to grow. Photo: Tim Kucharuk/CKRW file.
The corporation says the numbers continue to rise and more affordable housing is needed.
Yukon's social housing crisis continues to deepen.
According to figures from the Yukon Housing Corporation, as of April 30th, there were 265 people on the waitlist for social and seniors housing in the territory.
That is up from 217 as of September 30th, and substantially more than the 105 from two years ago.
The new figures released to the RUSH break down to 103 for seniors housing, and 162 for social housing.
There's a total of 697 social and senior housing units in the territory, including the recently-opened 42-unit River Bend Project in Whistle Bend.
However, the Corporation's Sarah Murray says the numbers continue to grow as more housing is needed.
On Thursday, the government announced a $3.6 million Innovative Housing Projects fund for affordable housing, with a deadline for project proposals the end of this month.