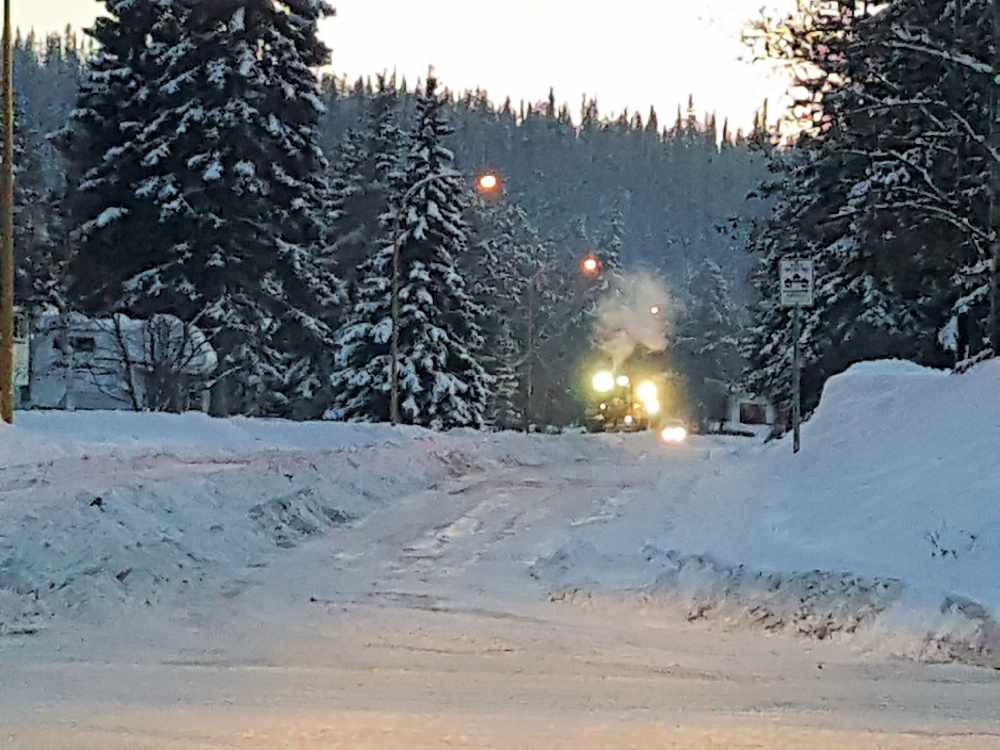 The City of Whitehorse used a lot of sand on city streets this past winter, resulting in a budget increase to replace what what used. Photo: Tim Kucharuk/CKRW file.
Council is already looking ahead to next winter by awarding two contracts for road sand and salt.
The City of Whitehorse is having to increase its operating budget to make up for the extra amount of road sand used during a very difficult winter.
At Monday's meeting, council approved an extra $81,700 from the city's General Reserve fund to replenish its stock.
Administration told council at last week's meeting, the city went through a year and a half supply of road sand this past winter, as there was an unusual amount of ice on the roads.
Council also voted to award a contract to supply 18,000 tonnes of crushed sand to Skookum Asphalt for $224,500, while a contract for 500 tonnes of road salt went to Canadian Lynden Transport for almost $160,000.