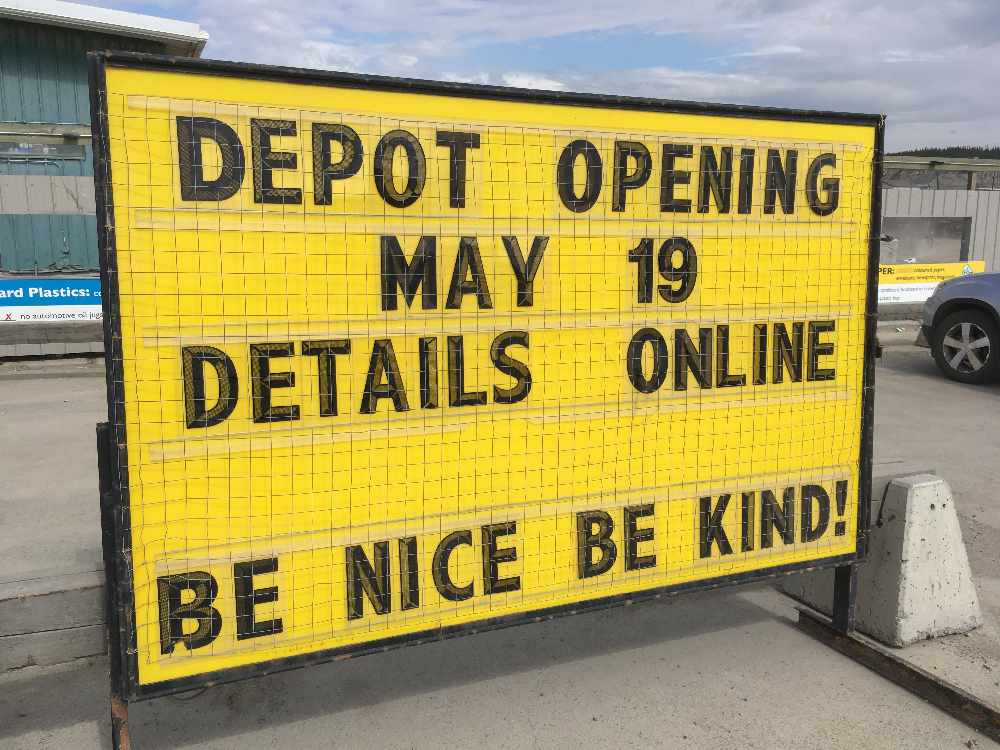 A sign outside Raven Recycling in Whitehorse advises of the Bottle Depot's opening. Photo: Raven Recycling/Twitter.
Raven announces plastics and tin can now be brought in.
Raven Recycling in Whitehorse says they are welcoming more items to their 24-hour public drop-off facility.
Raven says on social media besides taking cardboard, mixed, and office paper, they are now collecting tin and mixed plastics.
Bottles and cans can be dropped off by donation only with proceeds going to Raven and the Humane Society Yukon, while refundable bottles will be accepted at the depot as of Tuesday.
The post says Raven will no longer be collecting styrofoam going forward.
There's been no word on plans from Whitehorse's other recycler P and M Recycling.
Both made the decision to close in late March due to the COVID-19 pandemic.