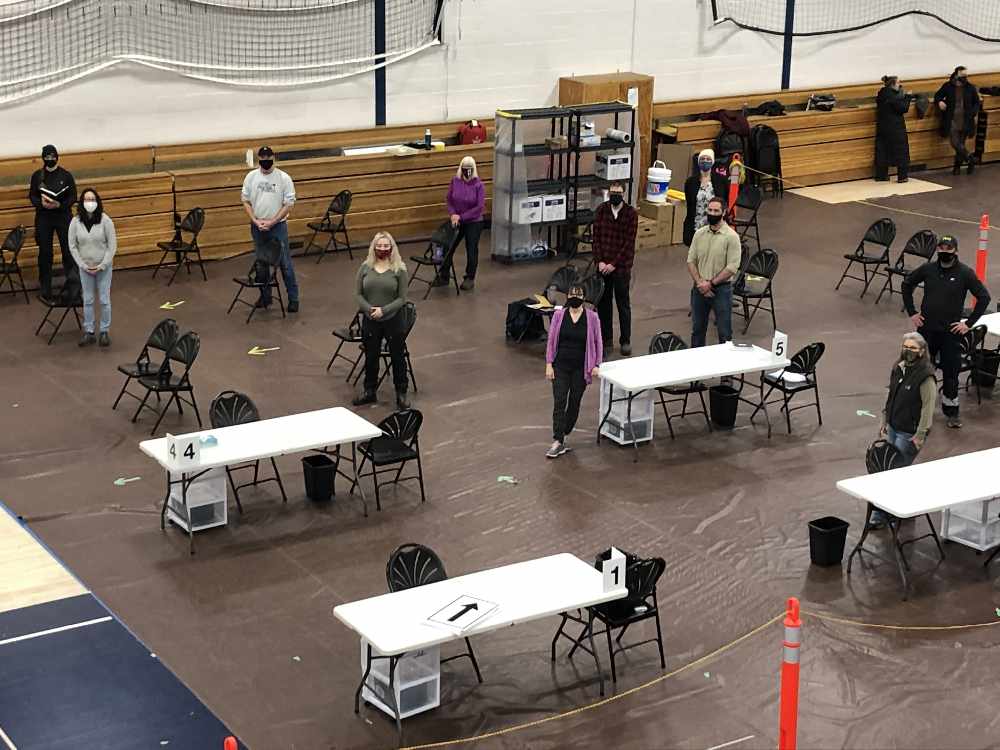 Mobile COVID-19 vaccine teams are beginning to deliver a second round of doses to Yukon's communities. Photo: CKRW File/Luke McGrath
Second dose clinics in rural communities have started.
Yukon's Chief Medical Officer of Health is ensuring residents of rural communities that they will receive both doses of the Moderna COVID-19 vaccine, even if they missed the first visit from mobile teams to their community.
Speaking at Thursday morning's COVID-19 update, Dr. Brendan Hanley says planning is underway to ensure second doses are administered to everyone who gets the first dose.
"The vaccine team is currently working out how to make that second dose visit happen, for each community. The way that this happens will differ from community to community."
There are no active cases of COVID-19 in the territory, as the most recent cases announced earlier this month have since recovered.
Dr. Hanley says that while this is a welcome sign, Yukoners need to continue to be vigilant while public health measures are in place, especially with the possibility of more contagious variants entering the territory.
"As we wait for the majority of our population to receive the vaccination, it is up to us to make sure that COVID doesn't get the chance to make that appearance in our lives. I can assure you that whether it be variant or the run-of-the-mill COVID, it is standing by; ready to enter our lives."