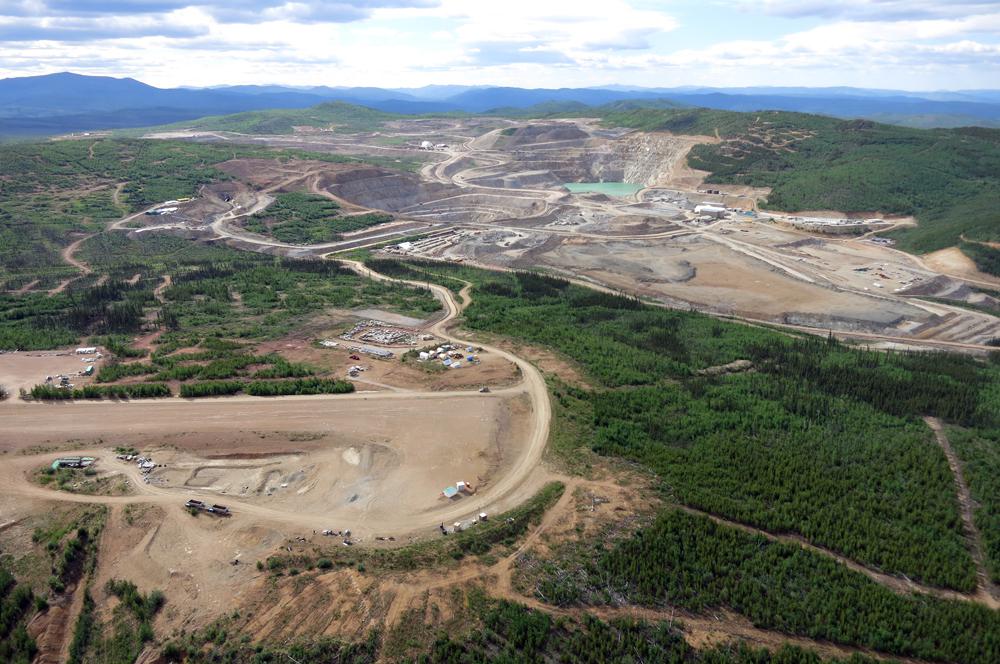 The Minto Mine. Photo: Capstone Mining/CKRW file.
Capstone Mining says it's going to stop mining operations 'imminently' and put the open-pit copper mine into temporary care and maintenance.
Capstone Mining says it's putting the Minto Mine in central Yukon under temporary care and maintenance, and mining operations will cease imminently.
A release from the company Thursday morning says it's due to unfavourable equity market conditions experienced during a sale to Pembridge Resources, who have been unable to come up with financing.
Capstone says milling operations are expected to be completed in the next few weeks once the current ore stockpile is processed.
The company says a core team of employees will be retained to oversee the site, and meet environmental and legal obligations.
Capstone says care costs are pegged at five million dollars U-S each year for 2018, and 2019, and under four million U-S annually after 2019.
The company says options are being explored, and it's hopeful a sale can be completed.
About 200 employees and contractors will be affected.