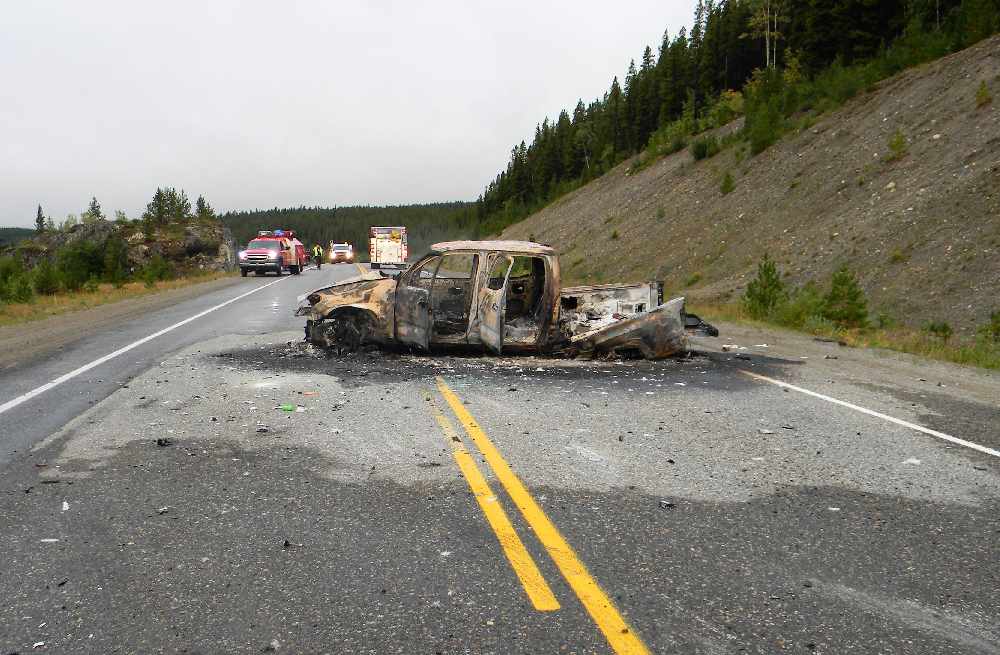 The scene near Swift River Wednesday morning. Photo: Yukon RCMP.
RCMP say they are investigating Wednesday's rollover south of Teslin.
Yukon RCMP say two people sustained minor injuries after a rollover on the Alaska Highway near Swift River south of Teslin this week.
Police say a pickup left the highway and rolled just before 6:30 a.m. Wednesday, and when it came to rest back on the road, it burst into flames.
The man and woman were able to escape, and were picked up by a passerby and taken to Watson Lake for treatment at the Health Centre.
The two were released from the Health Centre later in the day.
The highway was closed for about an hour as crews cleaned up the scene.
The cause of the crash is under investigation.