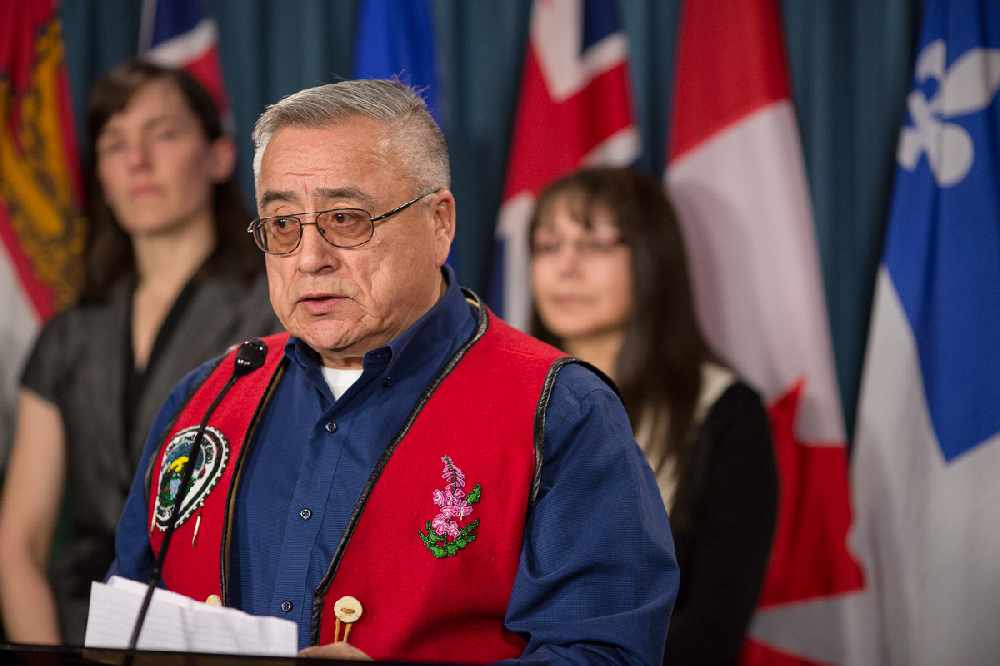 NND Chief Simon Mervyn speaks at a March 2017 Ottawa press conference as the Peel Watershed case is heard by the Supreme Court of Canada. Mervyn is seeking another term as Chief. Photo: Justin Van Leeuwen.
Four are vying for the top job as the election moves to late April due to a lack of nominations for Youth Councillor.
The Chief of the Na-Cho Nyak Dun First Nation in Mayo is seeking another term.
Simon Mervyn has submitted his nomination papers, and will be on the ballot when citizens go to the polls next month.
Mervyn was elected as Chief in 2015, and he also held the job from 2005 to 2012.
He'll have three challengers--Dawna Hope, Dennis Nicloux, and Nancy Hager.
Three are seeking the Deputy Chief's position, and 10 are vying for four councillor spots.
Nobody stepped forward for Youth Councillor, so Chief Electoral Officer Tanya Silverfox is extending the nomination for that position only until March 18th.
The election was originally set for April 2nd, but with the nomination extension, the vote will be held April 24th.