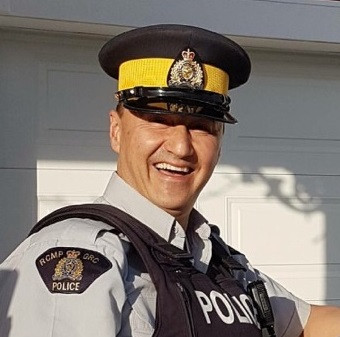 Corporal Robert Drapeau. Photo: Yukon RCMP.
Cpl. Robert Drapeau spent his younger years in the community, and now after stops in Alberta, and Faro, takes over as the detachment's top cop.
The Mayo RCMP have a new commander who is very well known in the community.
Corporal Robert Drapeau is the new head of the detachment, based on a selection process that involved local First Nations.
Drapeau grew up in Mayo and is a member of the Selkirk First Nation.
He started his policing career in 2006 in Alberta, returning to Yukon in 2014 serving in Faro, and in Mayo.
Drapeau, who replaces the retired Corporal Karen Olito, is an active volunteer with minor hockey and curling, and helped bring the Top Cop reading program to the territory.