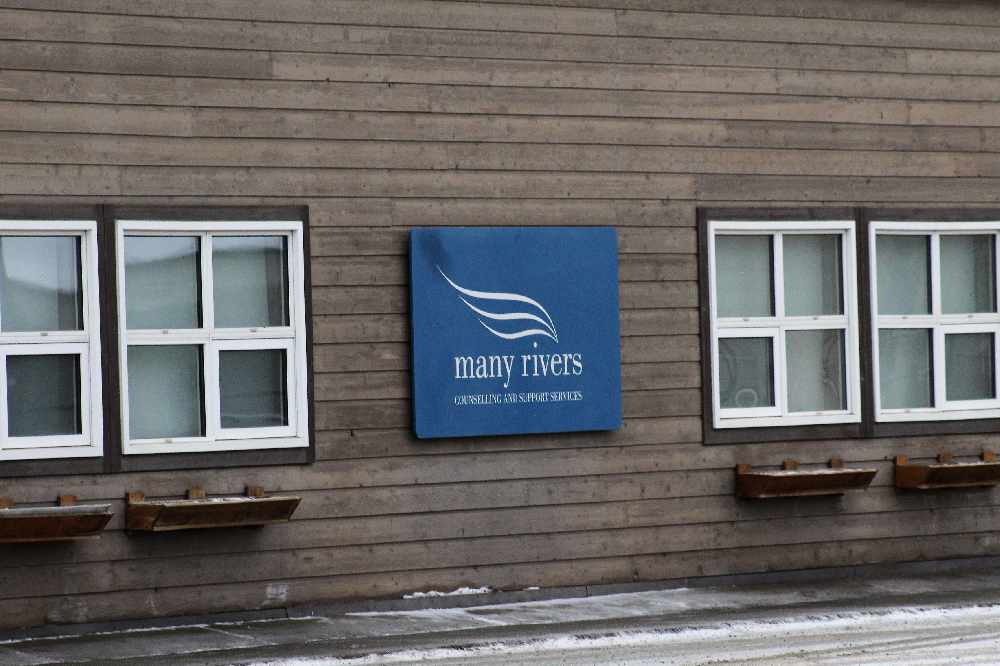 The Many Rivers building in downtown Whitehorse. Photo: John Kennedy/CKRW.
The society which runs the Counselling and Support Service has notified the public of the meeting later in April.
The society which runs Many Rivers Counselling and Support Services in Yukon is taking another step to get back on track.
An Annual General Meeting has been called for April 26th at the Gold Rush Inn.
A notice by Executive Director Marina Bailey says the society welcomes all members who have submitted applications and fees for the 2019-2020 year.
Many Rivers closed its doors last month after their government funding wasn't renewed as the society wasn't in compliance under the Societies Act.
This has left a void for counselling services in the territory.
The AGM is one of the items ordered by the registrar for the society to get back in compliance.