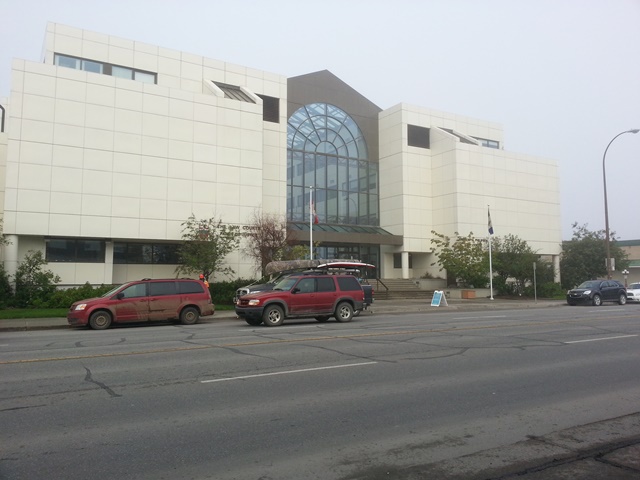 The Law Courts building in Whitehorse. Photo: Tim Kucharuk/CKRW file.
Travis Dennis will not be eligible for parole for 10 years as part of a life sentence in the second degree murder of Andy Giraudel.
A Watson Lake man who pleaded guilty to second degree murder in the death of 36-year-old Andy Giraudel in July of 2016, will have to serve at least 10 years of an automatic life sentence before being eligible for parole.
Justice Ron Veale handed down the sentence to 23-year-old Travis Dennis in Yukon Supreme Court Wednesday afternoon.
Court had previously heard an agreed statement of facts in which Dennis killed and dismembered Giraudel on a Watson Lake area trail.
The murder took place after a night of drinking, and a heated exchange over sexual assault allegations, and other personal issues between the two.
In sentencing, Veale pointed out Dennis' struggles with drugs and alcohol, as well as losing his mother at a young age, but also spoke about the act of dismemberment as a factor in the sentence.
Besides a long list of conditions, Veale ordered Dennis to attend an aboriginal intervention centre for treatment of his addictions and mental issues.