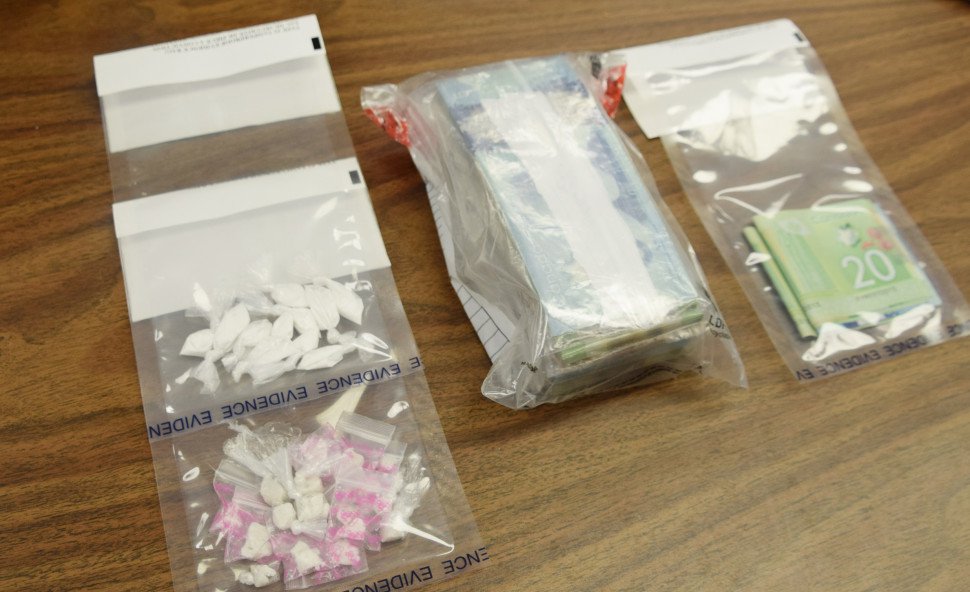 The drugs and cash seized during Wednesday night's traffic stop in Whitehorse. Photo: Yukon RCMP.
Police say a quantity of crack cocaine, and cash was found in a vehicle late Wednesday night.
Whitehorse RCMP have taken some drugs off the street.
Police say a vehicle was pulled over on Quartz Road near Second Avenue late Wednesday night, and 13 grams of what's believed to be crack cocaine, about $10,000 in cash, and assorted drug paraphernalia were found.
A 26-year-old man was taken into custody.
He now faces a charge of possession for the purpose of trafficking, and had a first court appearance set for Thursday.