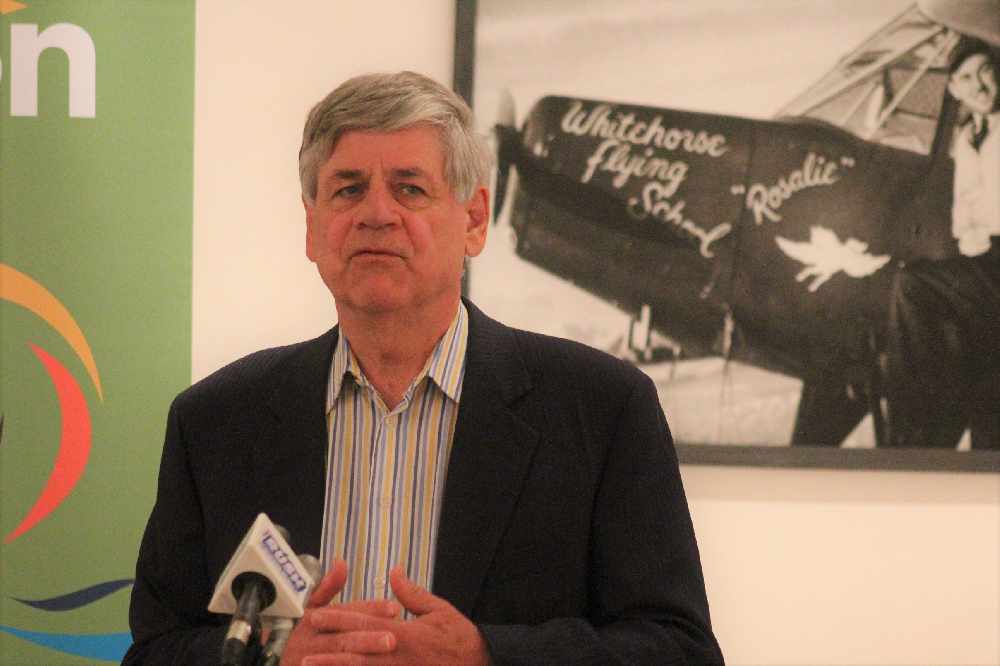 Yukon MP Larry Bagnell presenting the funding to reporters in Whitehorse. By John Kennedy / CKRW
Plans are in the works to improve travel conditions on the North Klondike Highway through reconstructive projects.
At the Yukon Transportation Museum in Whitehorse Wednesday afternoon, MP Larry Bagnell and Highways and Public Works Minister Richard Mostyn announced a total of $157 million in funding for the reconstruction project.
Mostyn says these improvements are reactionary, as climate change is affecting the speed Yukon's roads decay.
"We're having to adapt already and have been over the last two years that I've been here, trying to handle some of these things. This work is going to create wider roads; wider bridges in some case; a better roadbed to work on; we'll have a better foundation from which to build a road from there."
The Yukon Government is contributing $39 million, while the Government of Canada is contributing $118 million to the project over nine years under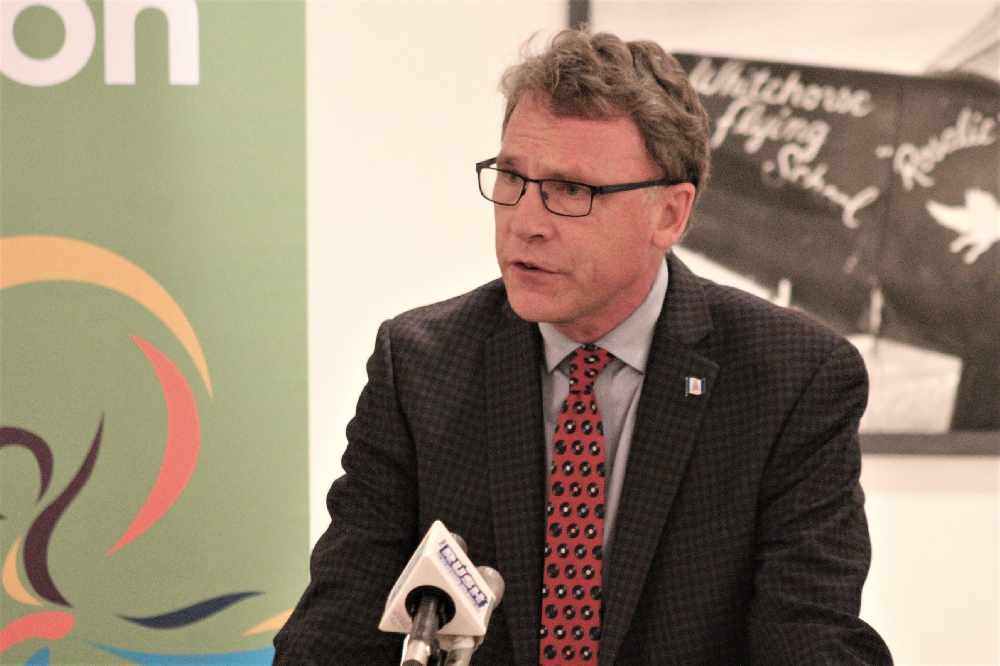 the National Trade Corridors Fund.
Bagnell says the National Trade Corridor's fund is designed especially for projects like this one.
"This money today is this brand new fund that Minister Garneau has set up with such a substantial amount of funds. It particularly has way more per-capita than we get in other parts of the country."
Work is anticipated to be completed in 2027.
PHOTO: Highway and Public Works Minister Richard Mostyn speaking about the specifications of the reconstruction project. By John Kennedy / CKRW