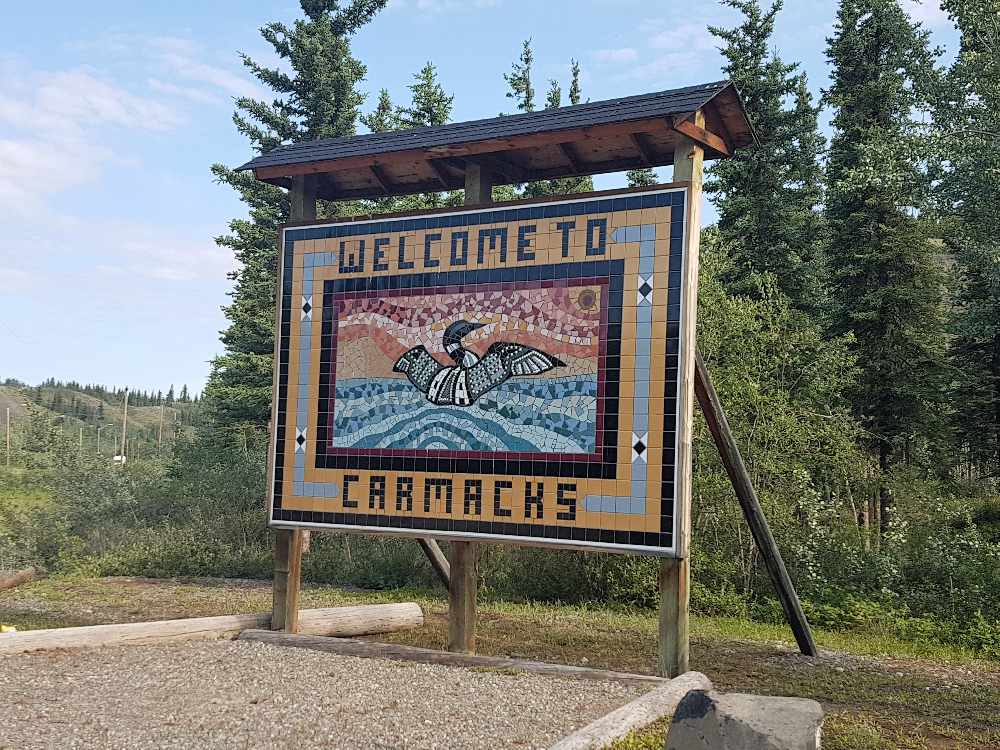 Carmacks residents will see their recreation centre expand with a new arena. Photo: Tim Kucharuk/CKRW.
The federal and territorial governments are spending over $16 million on a new arena for the community.
Carmacks residents will be getting a new arena.
The federal and territorial governments are putting up $16.55 million for the 2,500 square metre facility, which will include a full indoor skating rink, community spaces, and a link to the current recreation centre.
The contract to build the facility is going to Scott Design Build of Hamilton, Ontario.
The government says construction will meet or exceed standards for energy efficiency in a Northern climate.
Community Services says some preliminary work will be done this fall, and major construction will start in the spring with a 2020 completion date.
The facility will be home for hockey and skating, curling, concerts, and community events.
(Updated 10:53 a.m. Monday with construction timeline)