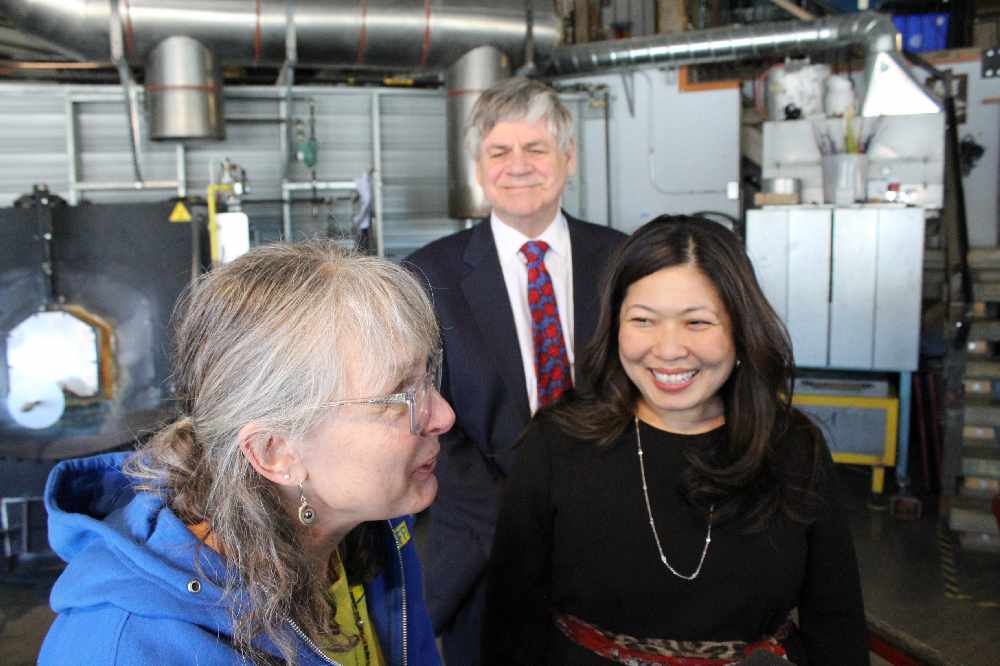 PHOTO: Luann Baker-Johnson, Small Business Minister Mary Ng, and MP Larry Bagnell at Lumel Studios. By John Kennedy / CKRW
The Federal Government is sticking to its promise of supporting female entrepreneurs and helping grow small businesses.
Thanks to the federal government, Lumel Studios in Whitehorse will be spreading the art of glass-blowing around the territory.
MP Larry Bagnell and Small Business Federal Minister Mary Ng announced today that Lumel Studios would be receiving 50 thousand dollars in equipment to help grow their business.
Luann Baker-Johnson, the studio's founder and owner, says she intends to purchase mobile glass furnaces, known as "Baby Dragons".
"and we'll go to every community in Yukon, including Old Crow. My goal is to go over the ice trail in the middle of winter, take 21-degree molten glass, to a 40 below Old Crow.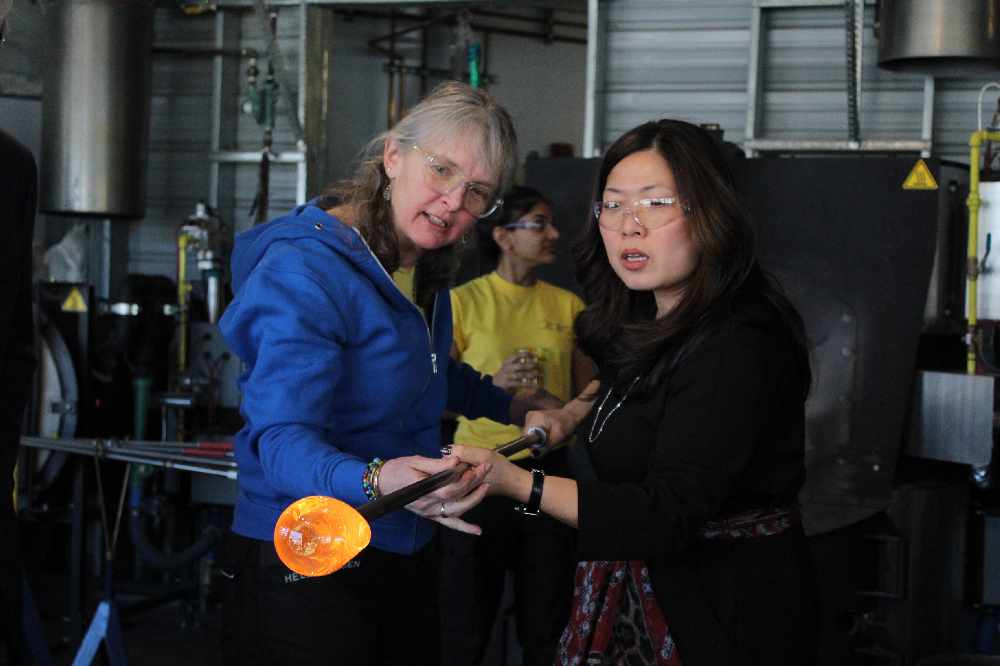 Baker-Johnson says her love of blowing glass is something she wants all Yukoners to try.
"This is a female owned, female lead enterprise here. She is going to receive $50,000 for the purchase of additional equipment so she can scale and grow this business," said Ng.
Ng says her mandate of supporting and growing female entrepreneurs is more important today than ever before, and that the federal government believes in women and in what they can do.
Photo: Mary Ng learning to blow glass By John Kennedy / CKRW