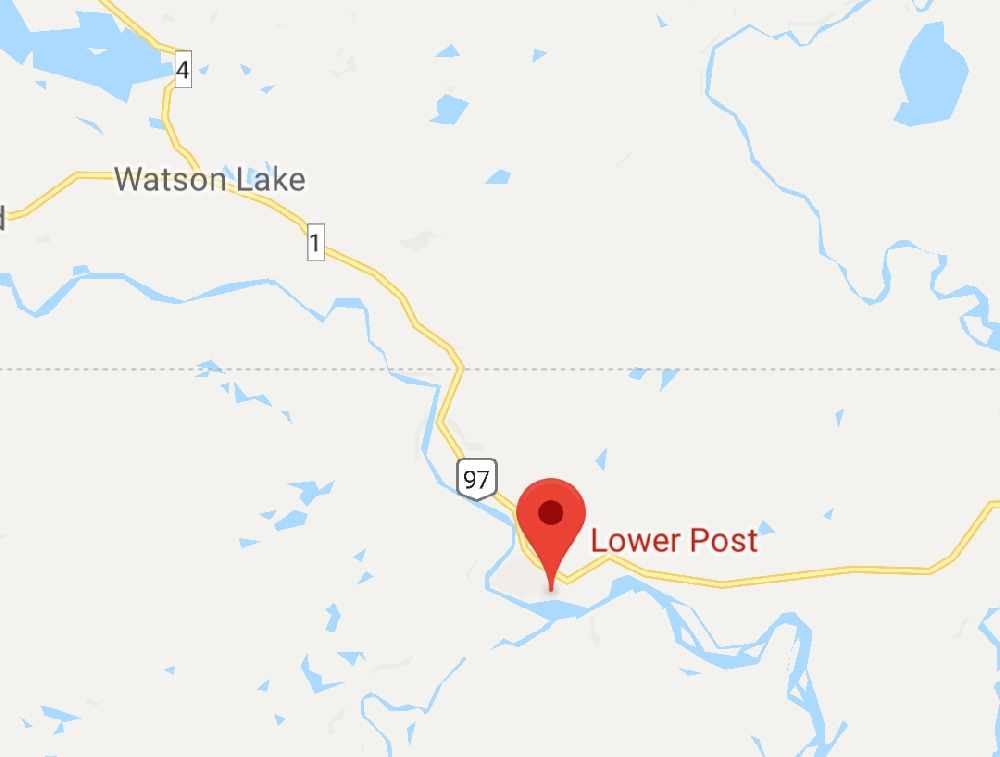 A two week old Evacuation Order for Lower Post has now been removed. Map: Google maps.
The BC Wildfire Service has now lifted an Evacuation Order for the 150 residents who have been displaced by wildfire for over two weeks.
A big step is being taken Friday as Lower Post residents try to resume life after being evacuated by wildfire.
The BC Wildfire Service says an Evacuation Order that's been in place for over two weeks is now lifted.
The Wildfire Service says the removal took effect Thursday at 5 p.m., but residents were told at a meeting in Watson Lake Thursday night, they would not be allowed back in until 9 a.m. Friday.
Only those residents and evacuees are being allowed in the community.
Yukon Wildland Fire Management says most ATCO and NorthwesTel services are restored, and work continues to remove dangerous trees from the community.
This all comes as the BC Government removes a State of Emergency that's been in effect since August 15th.