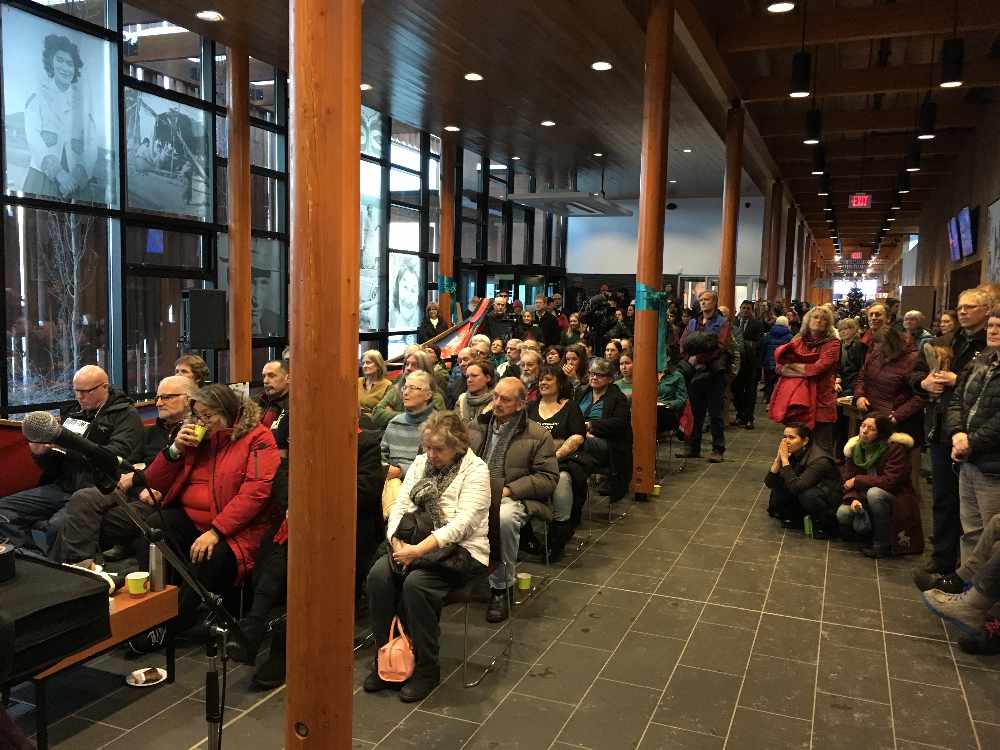 Yukoners gathered to hear the Supreme Court Decision on the Peel Watershed. (File Photo/CKRW)
Yukon First Nations and the territorial government say implementation of the Regional Land Use Plan for the Peel Watershed could start within the year.
Yukon's Minister of Energy, Mines, and Resources says First Nations and government have made the next step toward implementing the Regional Land Use Plan for the Peel Watershed.
Ranj Pillai says a liaison committee is being created over the coming months following meetings with First Nations and stakeholders Monday in Dawson City to guide the process and although the parties support the vision, there is still a lot at stake.
"It feels like there's a tremendous amount of pressure. This process has taken a long time for us even to get to this place. We want to just be very disciplined in how we move through structuring our plan for the next year. This is something Yukoners feel deeply about. All Yukoners are very concerned about how this process is going to be undertaken."
"We have a lot more planning to do in the Yukon. This will become, hopefully our best practices, that we can use for other regions so there's a lot of pressure, but people are very positive about getting this back on track. You know, there's a tremendous amount of work to be done this year, but certainly the feeling was very positive this week."
The committee will develop a joint consultation plan and reaffirms the vision set out by the Final Recommended Plan.