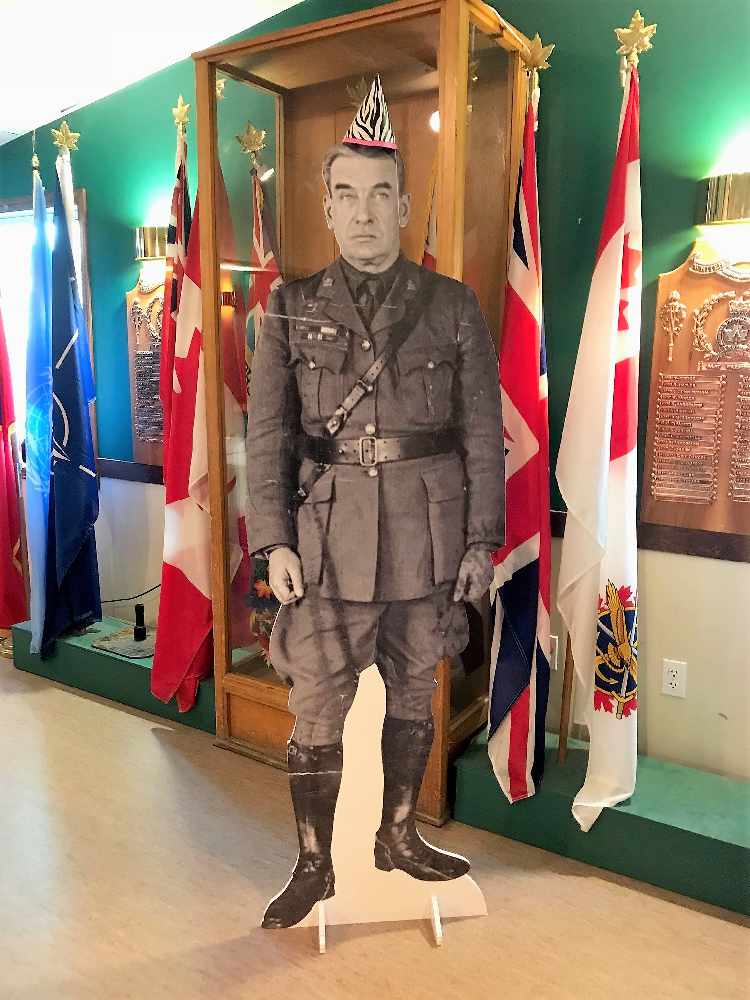 Klondike Joe Boyle has his party hat on for a 150th birthday bash in Whitehorse set for Saturday. Photo: Max Fraser.
The famous miner, veteran, and adventurer would have been 150 years old on Monday, and a party will be held in his honour on Saturday.
A larger than life figure from the early days of the territory will be celebrated on the weekend in Whitehorse.
The Whitehorse Legion, and Yukon Historical and Museums Association is putting on a 150th birthday celebration for Klondike Joe Boyle, who was a famous miner and adventurer in Dawson after the Gold Rush.
Event organizer Max Fraser says Boyle's time in the army will also be recognized, as he was awarded medals from four different countries.
"There will also be a solemn ceremony to honour the Yukon fallen of World War 1, but it's mostly a special occasion to note the accomplishments of Klondike Joe Boyle, and his exploits during World War 1."
Fraser says Boyle's adventures could fill three dozen books.
"He was one of those incredible personalities who could literally move mountains and rivers with his determination." Fraser said.
"He was a guy who thought big, and acted big, and made a big impression wherever he went."
Fraser says the Dawson Legion is bringing down an artifact to display of Boyle's that hasn't left Dawson since 1922.
Boyle took Dawson by storm after the Gold Rush, organizing Dawson City's Stanley Cup Challenge, and a Yukon company that fought in World War 1.
He was also one of the first Canadians born in Canada after confederation, with his birthday November 6th, 1867 in Toronto.
The celebration goes from 1 to 4 pm Saturday at the Mount McIntyre Recreation Centre.