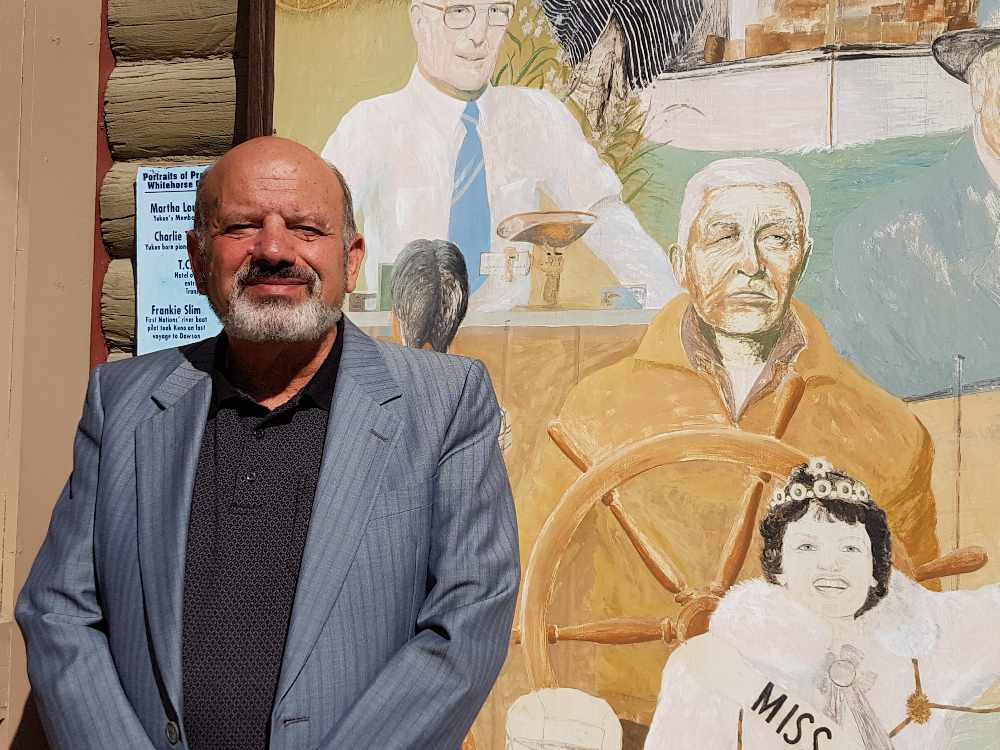 Rick Karp outside the Whitehorse Chamber of Commerce office in downtown Whitehorse after his mayoral announcement Thursday morning. Photo: Tim Kucharuk/CKRW.
Longtime Chamber of Commerce president Rick Karp is taking another run at the mayor's chair after finishing second in 2012.
Rick Karp is running for mayor of Whitehorse a second time.
The outgoing president of the Whitehorse Chamber of Commerce, and former business owner, finished second to current mayor Dan Curtis in 2012.
Karp says during his 14 years with the chamber, he got a first-hand look at issues with the city and territorial government.
"Issues with YG such as procurement, housing, modernization of land titles. I got a lot of experience with government." Karp said.
"In dealing with the city, we face issues such as housing, lot development, affordable housing, economic development, transit, snow removal, property and business taxes, and tourism."
"I also organized meetings on a quarterly basis between the chamber board, council, and senior management."
Karp says this campaign looks to be different, as he told reporters Thursday morning, back then, he was distracted by what he alleged was political interference from the Yukon Party and Liberals who met with him, and stated they both backed Curtis.
He also late in the 2012 campaign had to take on the role of caregiver to his ailing wife Joy.
"I realized two or three weeks before the end of that campaign, one, when it became political, and two, that Joy was decreasing in her health, that (the mayor's job) wouldn't have worked very well."
"Joy has passed away. It's my time now."
Karp, who first moved to Whitehorse in 1986 to open McDonald's, joins Curtis, and Wilf Carter as those who have declared their candidacy for mayor.
In declaring his candidacy for mayor of #Whitehorse, Rick Karp says his 14 years of experience with @WhitehorseCham1 is an asset, as he's dealt with the city and territorial governments on a variety of issues. pic.twitter.com/K9BJxNXx4K

— Tim Kucharuk (@TimKucharuk) July 26, 2018