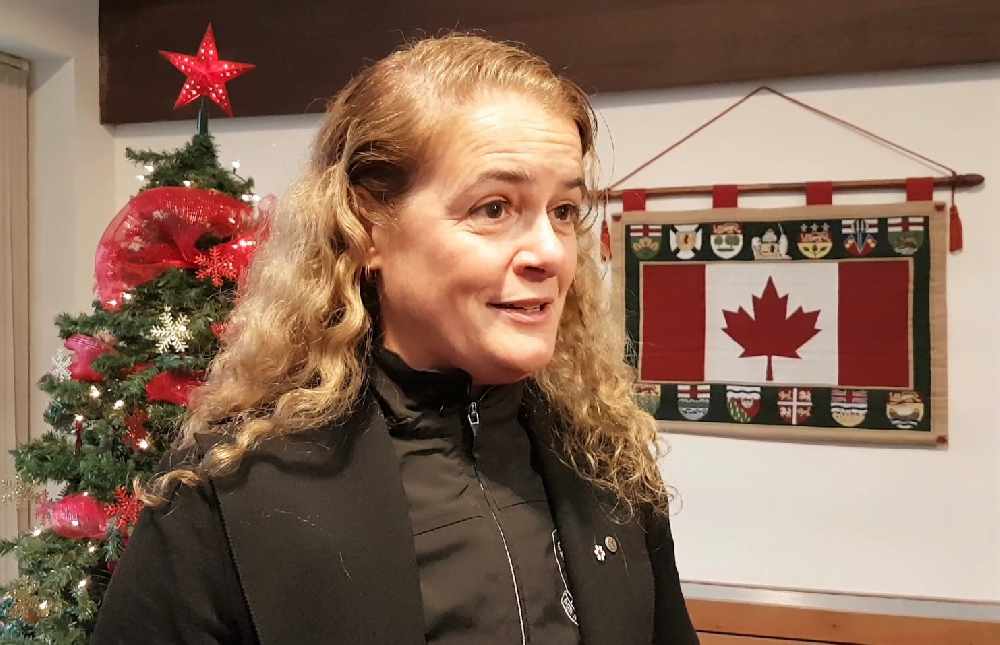 Governor General Julie Payette in the Yukon government cabinet office speaking with reporters Thursday morning. Photo: Tim Kucharuk/CKRW.
Canada's 29th Governor General spent Thursday meeting local dignitaries and the public in the Yukon capital.
The Queen's representative has received a warm welcome in the territory.
Her Excellency the Right Honourable Julie Payette was greeted by Commissioner Angelique Bernard at Taylor House Thursday morning, before inspecting a Canadian Ranger Quarter Guard and meeting with the public and Premier Sandy Silver at the Legislative Assembly.
Payette spoke with reporters before her meeting with Silver.
"Certainly (we will talk) about his priorities, (and) the challenges but also the opportunities that the territory has." Payette said.
"I'm very impressed by the way the First Nations governments, and Government of Yukon are working together."
Payette conceded since this is her first official visit to the territory, there is a few more protocols to follow, however, she did stop and have informal chats with the Rangers, and the public.
The Governor General visited Yukon College in the afternoon, and toured the Centre for Northern Innovation and Mining, and the Yukon Research Centre Lab.
She also chatted with students over the lunch hour.
"I really think that the whole spread of education from little people to higher education is the way we really empower ourselves for our fellow citizens." she said.
Payette, who has been to Yukon prior to becoming GG, says Yukon is essential in understanding Climate Change, and Yukon College becoming a University is part of that.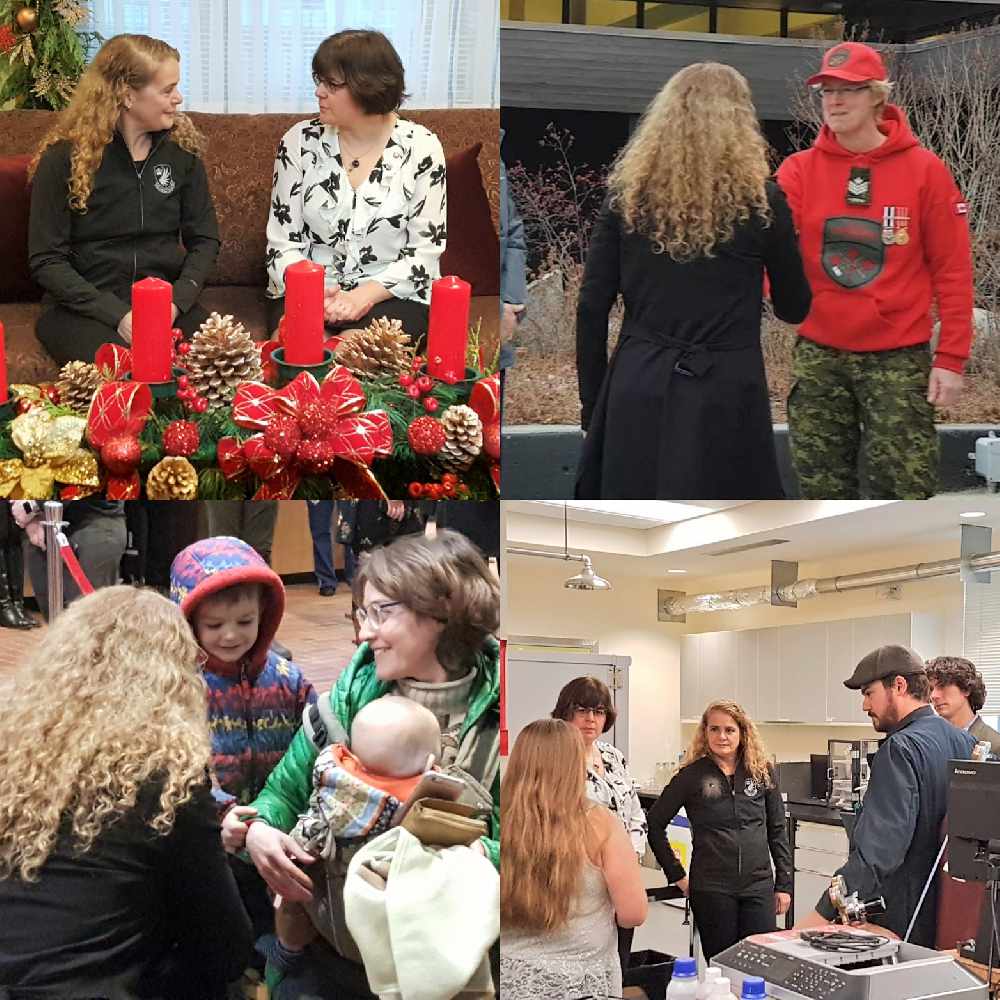 (Photo montage upper left: Payette with Bernard at Taylor House; upper right: Payette is greeted at the Legislative Assembly by Sgt. Andrea Fischer of the Canadian Rangers; lower left: Payette meets the public; lower right: Payette hears about the Research Lab at Yukon College. All photos and video: Tim Kucharuk/CKRW)