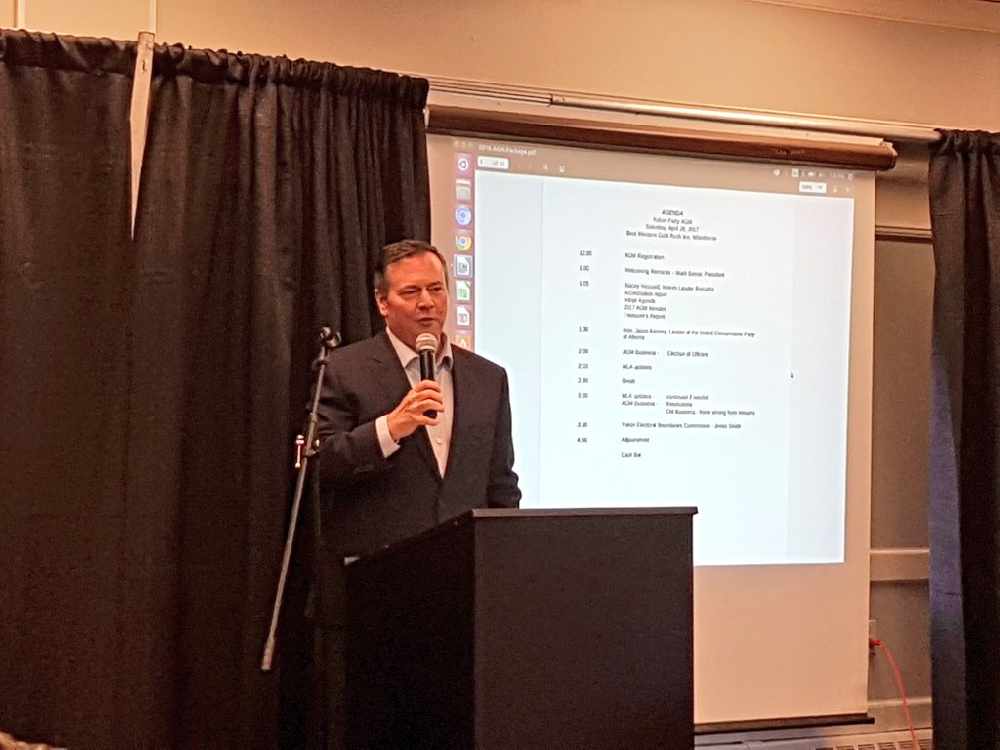 Alberta United Conservative Party leader Jason Kenney. (Tim Kucharuk/CKRW)
The leader of the Alberta United Conservative Party was in Whitehorse to adress the Yukon Party's Annual General Meeting.
The Yukon Party is getting a pep talk ahead of an expected leadership race in the next year or so.
Alberta United Conservative Party Leader Jason Kenney addressed party faithful in Whitehorse on Saturday, talking about the need to stay the course and remain united even if there are differences.
Kenney, who also railed against the carbon tax in his speech, later told the RUSH Canada shouldn't have to apologize for our resources.
"There's been this growing tendency in Canada to be apologetic about our resource industries and to adopt policies that are really damaging resource jobs. Carbon tax would be one example, but a lot of the land use policies too, and in areas like Yukon, this is stuff that's going to jeopardize our economic future."
Kenney adds a number of experts say the numbers don't even add up when it comes to reducing the carbon footprint through the tax.
"It would require a tax of about $300 a tonne instead of the Trudeau tax which is $50 a tonne so I just think this is a very expensive act of political theatre. people are not going to drive less. They're not going to turn down their heat at home, they just have to pay more, that's all. It just means more money for government. it doesn't help the environment."
Kenney says instead of a carbon tax, he would impose a levy on major carbon producers, which would be put into research and development to reduce the carbon footprint of major industries.