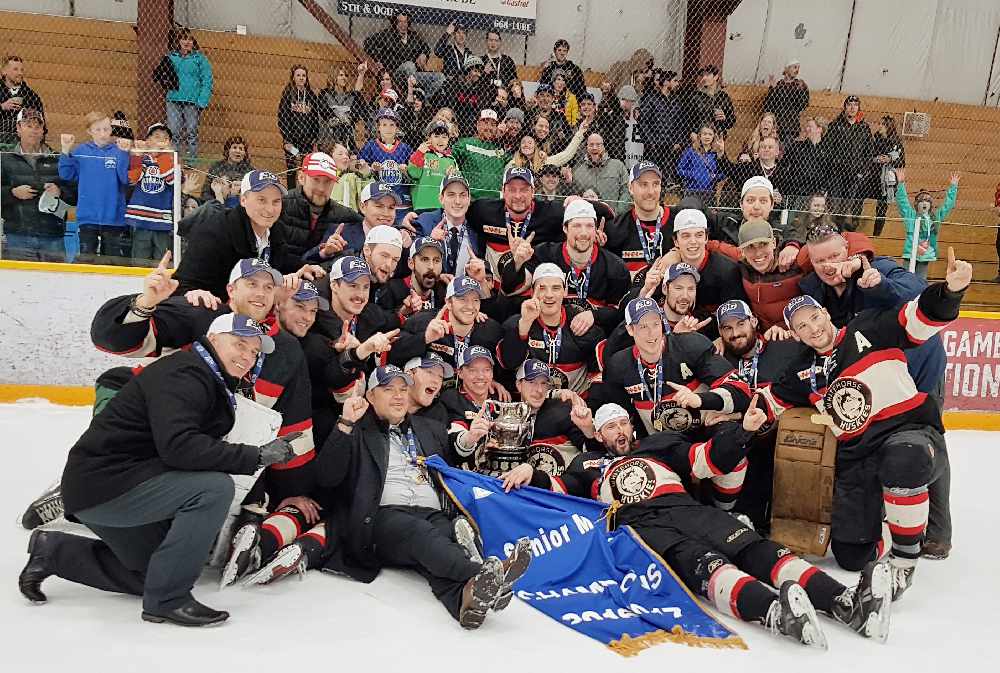 The Whitehorse Huskies winning the Coy Cup in 2016/2017. (Tim Kucharuk/CKRW)
The team says a lack of player personnel stops the team from putting a quality product on the ice.
A blow for fans of the Whitehorse Huskies Senior Hockey team.
The Coy Cup champions will not be back to defend their title as they won't compete in the upcoming season.
General Manager Dan Johnson says the decision came down to player personnel, as the team would have been down 10 regulars from last year.
"When you look back at the last two or three years that this particular group had, they put a lot of miles on their skates. I think timing played a lot of factor. We have a lot of guys who are kind of moving from that 25 to 30 range and life, kids, job, and everything else kind of, I think there was a priority shift."
He says the Huskies proved competitive hockey can be supported in Whitehorse, and suggests a junior hockey team may be the way to go, with a minor hockey feeder system already in place.
"In my view, that's much more sustainable. We have, and continue to have, we have a feeder program in place for that. We have many of these kids that will continually be coming up through the ranks. You also have a 15 to 20 % boost in attendance if you go to that age group. "
Johnson says the financial's of the team were good, operations and sponsors were in place, and games were lined up, but the remaining players, coaches, and the board waited until the last possible moment to make the difficult decision.