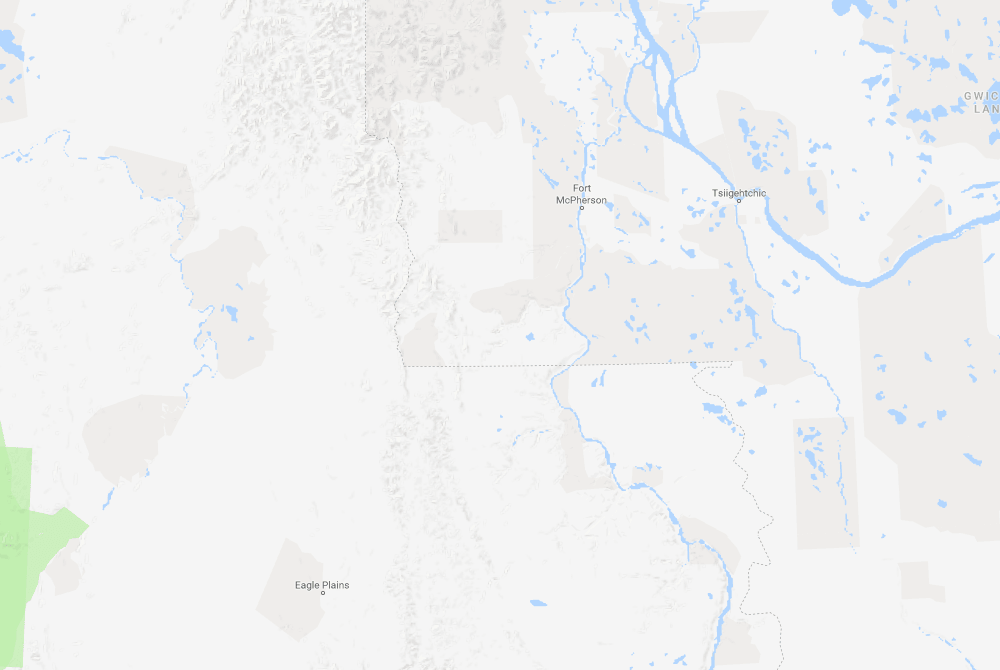 A Fort McPherson hunter was found dead while hunting on the Yukon side of the border. Map: Google Maps.
The Yukon Coroner says a Fort McPherson hunter didn't return from a weekend caribou hunting trip near the Dempster Highway, and a search commenced in blizzard conditions.
The Yukon Coroner's Service is investigating the death of a 40-year-old Fort McPherson hunter.
The Coroner says police in Fort McPherson received a report of an overdue hunter on Saturday night, who had been hunting caribou on the Yukon side of the border on the Dempster Highway.
The weather took a turn for the worse overnight, going from rain to snow to blizzard conditions, dropping between 20 and 25 centimetres of snow in the area.
A search party worked through the night, but the hunter was found dead about 9 a.m. Sunday.
Yukon's Coroner is receiving help from Fort McPherson RCMP, and the Northwest Territories' Coroner Service in the investigation.