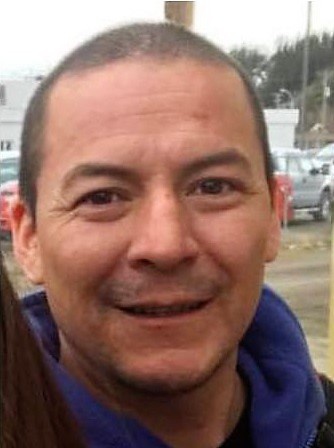 Graham Everitt. Photo: Yukon RCMP.
Yukon's Coroner says Friday's discovery of remains are of a 42-year-old man who has been the subject of a search since last year.
Yukon's Coroner's Service is confirming human remains found in the Yukon River near Quartz Road on Friday morning are those of a man who was reported missing last fall.
Coroner Heather Jones says the remains are those of 42-year-old Graham Michael Everitt, who was last seen on September 25th of last year.
During the initial search last fall, Everitt's backpack was found along the riverbank, and searches by ground and dog teams, as well as a helicopter, failed to locate him.
Jones says an autopsy was held in Vancouver on Tuesday and the results are pending.
A release from the Coroner's office says Everitt was a Whitehorse resident and a citizen of the Tr'ondëk Hwëch'in First Nation.