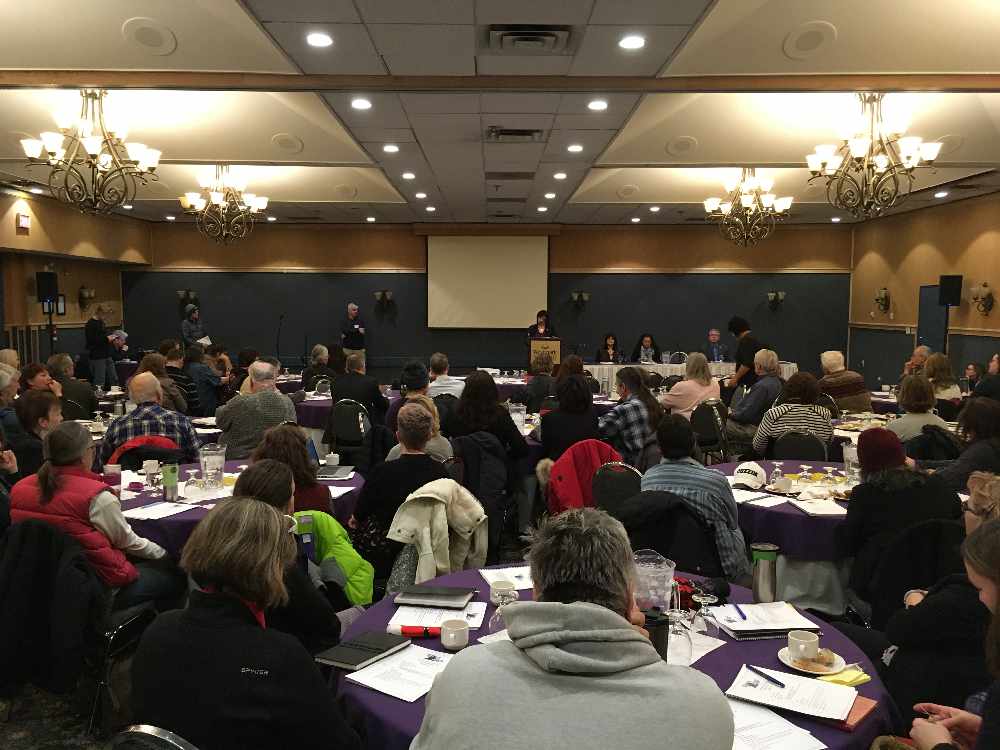 Members gathered to tackle homelessness as part of the Yukon National Housing Day Forum (Oshea Jephson/CKRW)
Advocates and stakeholders are gathered at the Westmark Whitehorse to tackle homelessness in the territory as part of National Housing Day.
Stakeholders, advocacy groups, and members of government are meeting in Whitehorse today as part of the Yukon National Housing Day Forum.
The event is one of several taking place across the country and includes discussions on inclusion, affordable housing and the 'Safe at Home Action Plan'.
Kwanlin Dün First Nation Chief Doris Bill made opening remarks to the more than 60 people gathered and says everyone is looking to solve the problem of homelessness.
"I am not aware of any other jurisdiction in Canada that has pulled together an initiative with such community involvement. From three levels of government, First Nation, Municipal, and Territorial, NGO's, service providers, business."
Speaking to the group this morning, Ta'an Kwäch'än Council Chief Kristina Kane says the action plan, which is largely focused on Whitehorse, is an example of what can be achieved through collaboration.
"Safe and secure housing is the first step to improving an individual's life and you can already see the impact this plan is having on our citizens and other Yukoners as well. As we work together to reduce poverty and homelessness in our community there is still much work to be done, and it is essential that the community as a whole continues to work together."
The day will include an update from the city and wrap up with a series of next steps.