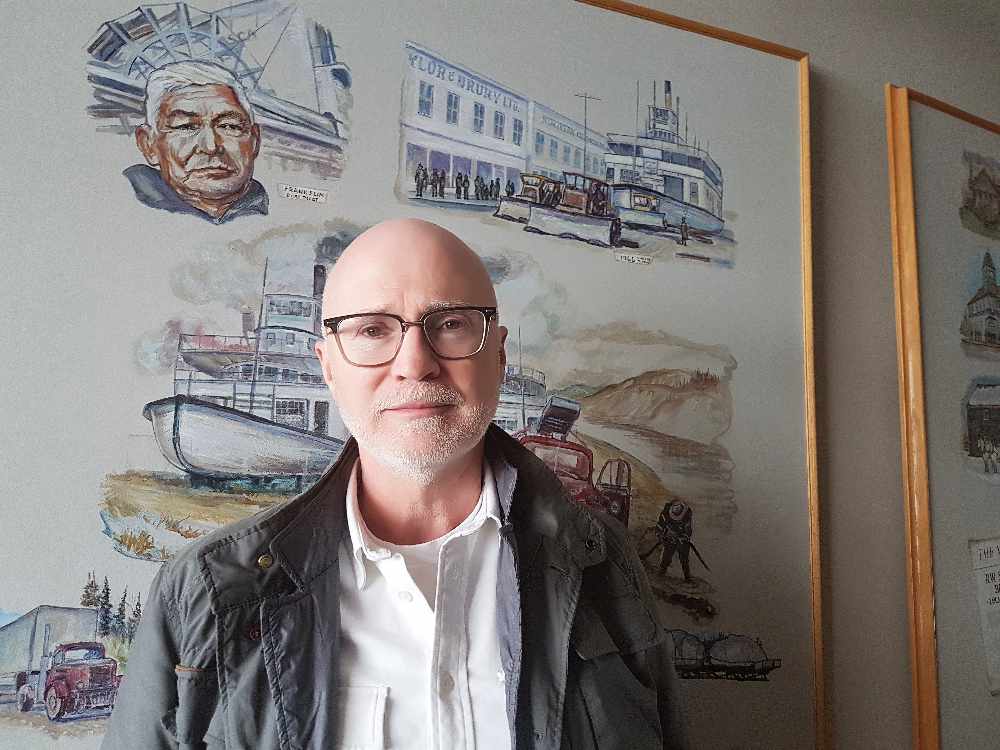 Resource Works Executive Director Stewart Muir. Photo: Tim Kucharuk/CKRW.
An industry advocate from British Columbia is in Whitehorse to discuss the implications of a carbon price on Yukon's mining and resource industry.
As part of Yukon Mining and Geology Week, the Executive Director of a BC based resource advocacy group will be speaking in Whitehorse.
Stewart Muir of Resource Works is at the Old Fire Hall over the noon hour, and says he will address the issue of carbon pricing.
"Energy intensive industries that are trade exposed are all worried right now about the ability to remain competitive because of policies affecting the price, ultimately, of fuels that are needed to create export value. Most commonly, I hear that governments are not addressing the problems that come up in the competitive arena from this."
Muir says the North is different from the South, and thinking pan-Canadian solutions can apply to everyone is becoming increasingly naive.
"We're hearing that from Yukon industry that they need to have consideration of the larger distances, the industrial dependencies on mining. That's a very fuel intensive industry at this point in time. There's not really a lot of alternatives available to do an export and create an industry here so that has to be kept in mind."
Muir says not many people in the South really understand the population and geographic disparities in the North, and what it means for reaching national targets.