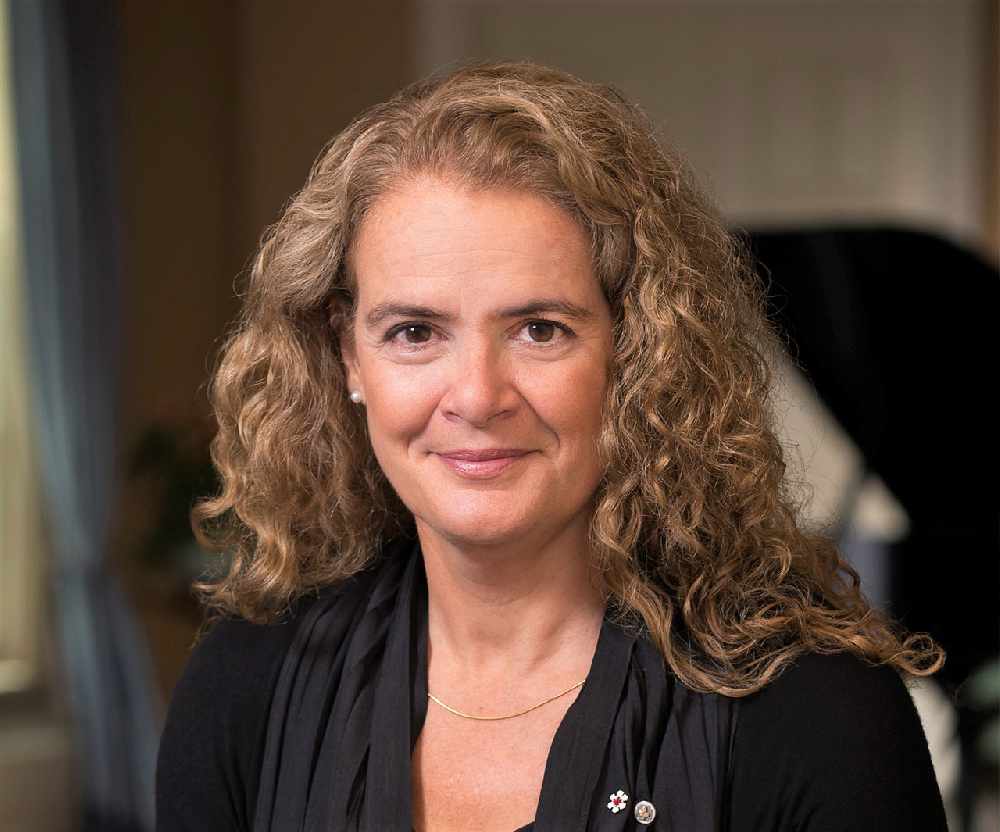 Her Excellency the Right Honourable Julie Payette, Governor General and Commander-in-Chief of Canada. Photo: Sgt Johanie Maheu, Rideau Hall.
Julie Payette will meet with a number of dignitaries on Thursday, and also stop at Yukon College in Whitehorse.
Canada's Governor General is set to visit Yukon.
The office of Julie Payette says she'll begin her first official visit to Whitehorse Thursday by meeting with the Commissioner, then take part in an official welcoming ceremony at the Yukon Government's Main Administrative Building.
Payette will also meet with Premier Sandy Silver.
The GG will then head to Yukon College, and tour the Centre for Northern Innovation in Mining, and the Yukon Research Centre Lab.
It's been a busy week for Payette, as she spent the past few days in Winnipeg, after taking in Sunday's Grey Cup game in Edmonton.