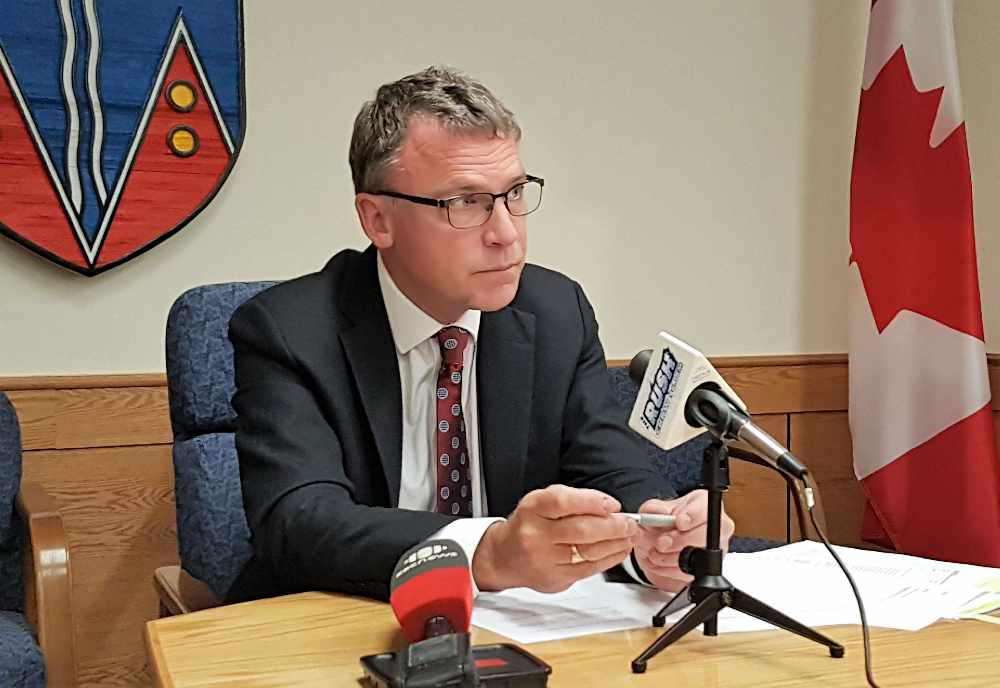 Minister of Highways and Public Works Richard Mostyn (File Photo/CKRW)
The government will not be moving forward on a plan to upgrade the Alaska Highway through Whitehorse.
A plan to upgrade part of the Alaska Highway in Whitehorse is being abandoned by the Yukon Government according to the Minister for Highways and Public Works.
Richard Mostyn told the legislature Monday the government would not be proceeding with a $200 million dollar project to twin and modify the stretch of road form the South Klondike Highway to the North Klondike Highway.
Speaking to the Rush, Mostyn says the project's price tag is a concern.
"The cost, $200 million dollars over a period of time, was just too much money and you've seen our financial advisory panel's recommendations. We are in a financial pickle, I suppose, you could say."
Mostyn says the issue continues to be brought up at community meetings however residents seem to be split on what they want the corridor to look like.
"There's no clear consensus about what that road means to the community. There's about a 50/50 split on support and of opposition to this, to the actual plan, and so that says to me that the community is still uncomfortable with the approach that was presented. "
Mostyn says much of the engineering work that was done could be used as a foundational document however more discussions with stakeholders and businesses will have to take place before any action is taken.