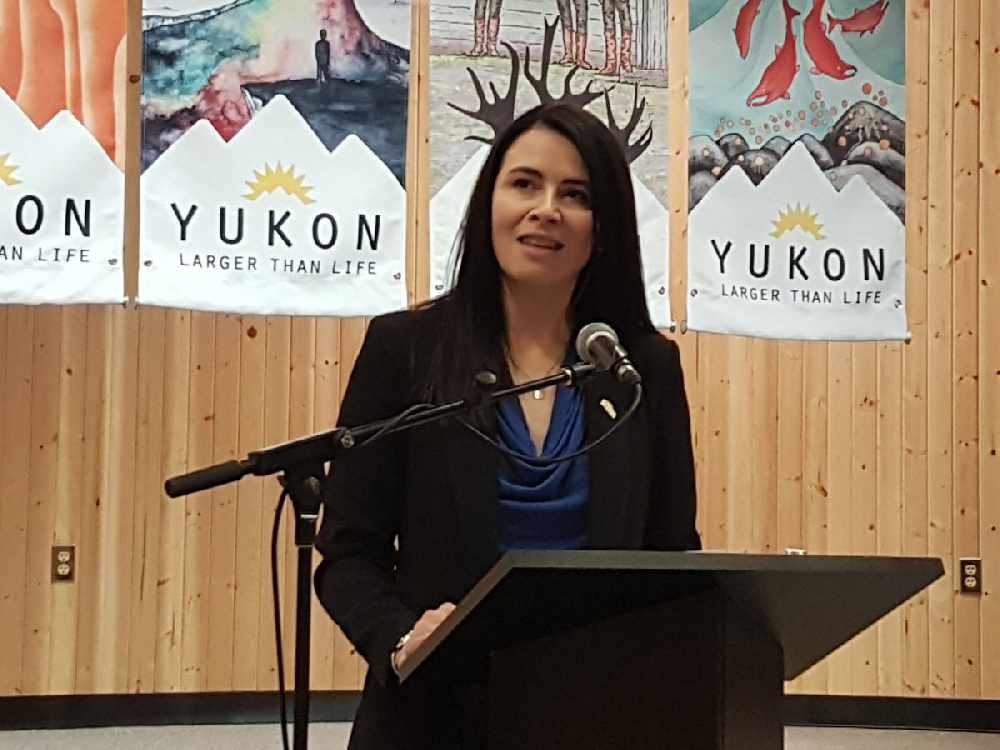 Yukon's Minister of Tourism and Culture Jeanie Dendys (Tim Kucharuk/CKRW)
Yukon's Minister of Tourism and Culture says the strategy is meant to be for all Yukoners.
Yukon's tourism industry is looking to the future, and the government says it needs your help to see what that looks like.
Tourism and Culture Minister Jeanie Dendys is announcing a two-month public engagement process to develop a long-term strategy, which will include community and stakeholder meetings, as well as online feedback.
"It is up to us to work together to make sure the Yukon tourism development strategy is a success and that is so important because it's yours. Our goal is to develop a Yukon strategy, not a Yukon government strategy."
The process, which is budgeted to cost $45,000 on top of $55,000 already spent, will be guided by a steering committee, who will review all the information gathered, and submit recommendations to the government for a review and approval.
Committee member Rich Thompson says the strategy aims to take tourism to the next level, and now is the right time to take a step back and have a look at the industry.
"What do we need to do? What are we doing right? What are we doing wrong, and what do we need to do differently in order to really ensure that tourism is a vibrant industry, not just when the economy is good or the U.S dollar is low, but also when times are perhaps a little tougher."
A final plan is expected to be complete later this year.