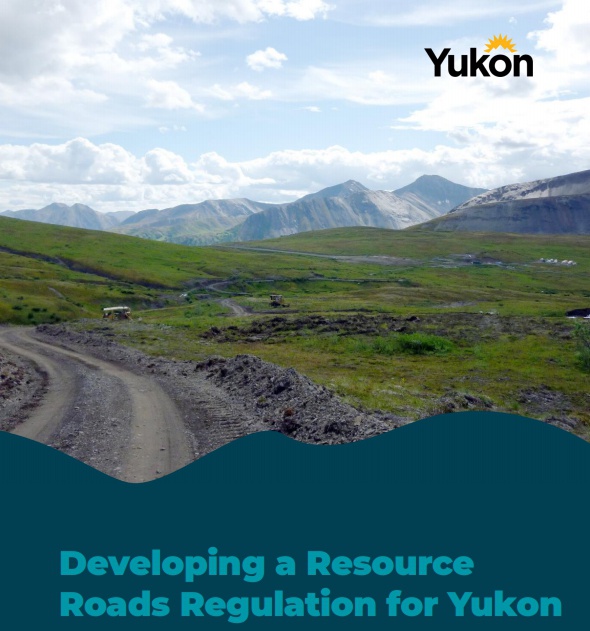 A consultation document with proposed changes to the territory's Resource Road Regulations. (Yukon Government)
A public feedback session is open to discuss changes to how the territory's resource roads for industry are built, managed, and decommissioned.
The Yukon government is looking for feedback on proposed plans to better manage resource roads.
The proposed regulations would control construction, use, maintenance, and closure of the roads which are typically used in mining, aggregate, and oil and gas operations.
Regulations developer Michael Draper says the new rules will extend the oversight timeline of the roads and seek to better regulate access.
"One of the concerns we have, and we've seen this in other jurisdictions, is roads are built for industry whether it's forestry or mining. We want to ensure that these roads, during the construction and use, are private in the sense that it's for the intended purpose, i.e. resource use."
Draper says the proposed changes build on consultation work done in 2014 and is a step forward from the current rules, which only apply to the front-end of development.
"It mainly deals with just the construction at the start. As well, the existing regulatory framework only covers a permit for up to three years, where we're looking to have a land use permitting system that will be in place from the construction right through to closure and reclamation of the road."
Draper hopes the public will come forward and offer unique ideas on how the roads can have a smaller environmental impact and meet the needs of the industry.