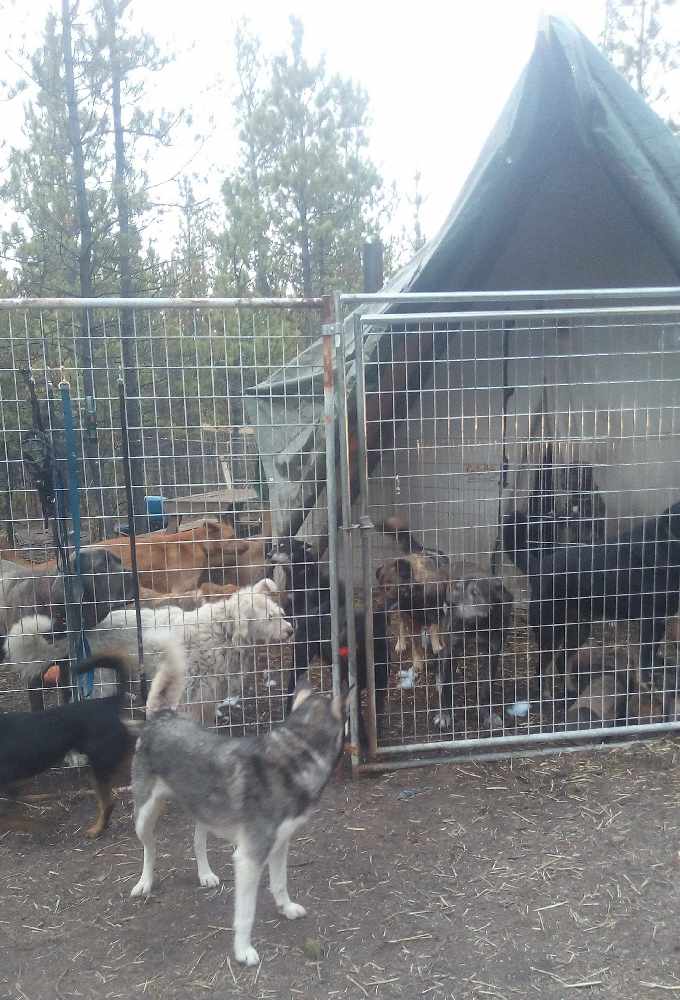 Shelly Cuthbert will find out on Friday if she and her dogs will have to vacate land near Tarfu Lake earlier than planned. Photo: Shelly Cuthbert.
Yukon's Energy, Mines and Resources is seeking to evict Shelly Cuthbert from land off the Atlin Road where she and over 50 dogs now reside.
The case between Yukon's Energy Mines and Resources department, and a former Tagish dog kennel owner heard arguments in Yukon Supreme Court Wednesday morning.
The department filed a petition against Shelly Cuthbert in late October, asking her to leave land near Tarfu Lake where she and her over 50 dogs are staying since leaving her Tagish-area property.
Cuthbert didn't comply with a court order to reduce the number of dogs on her property last year after nearby residents took her to court over noise and other concerns with the dogs and were successful with the case.
In court Wednesday, Cuthbert told Deputy Justice Bryan Mahoney she is allowed to camp on Territorial land for up to 400 days, and she cannot return to her residence or she'll be thrown in jail.
Cuthbert, who is representing herself, says she has until August to camp, but is actively looking for another property to live on with her dogs, and will be off the land before August.
A department lawyer told the court the structures Cuthbert has on site are more permanent, which means she is not protected from the 400 day camping period.
Mahoney reserved his decision until Friday morning.
(This corrects an earlier version which said Cuthbert was ordered to leave her Tagish property.)