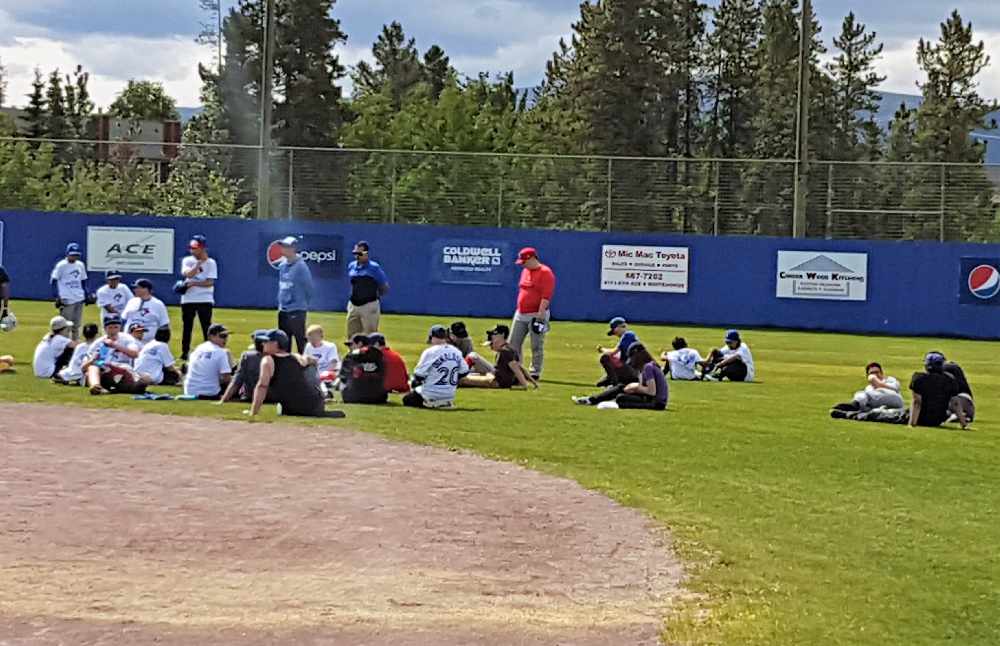 The Jays Baseball Academy is in Whitehorse for two days this week. It's the academy's first trip to Yukon. Photo: Tim Kucharuk/CKRW.
Yukon youth are getting the opportunity to pick up some baseball skills from four major leaguers.
The Toronto Blue Jays Baseball Academy is in Whitehorse teaching young Yukon baseball players the basics.
Lead Instructor John Hashimoto helped put over 100 kids through the paces at the Pepsi Softball Centre in Whitehorse Monday, as part of a two day Super Camp.
"Kids are really enthusiastic, the weather is wonderful, the crowds are really eager and ready to go. It's been great." Hashimoto said.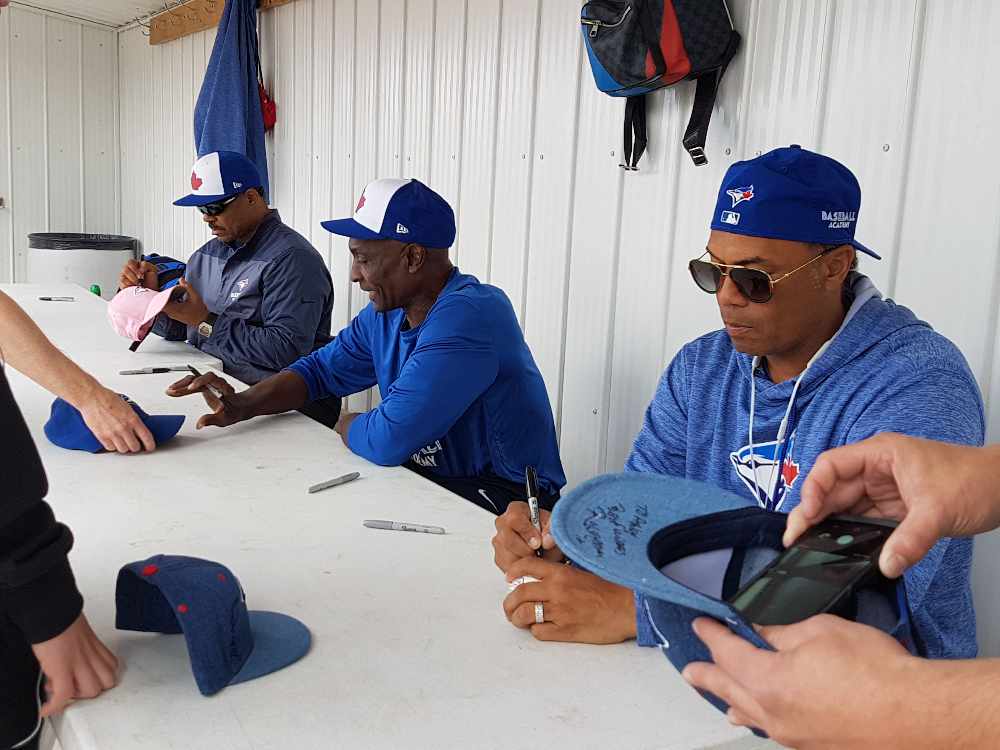 He says the kids have done well at the camp.
"The alumni have said that they are really impressed with the athleticism of the kids who are out here. They have a general baseball sense, and I hear many of them play softball." he said.
"The transition has been really good."
Hashimoto is joined by Blue Jays alumni Jesse Barfield, Lloyd Moseby, Duane Ward and Roberto Alomar, who signed autographs and took pictures with the kids after Monday's session.
(Left to right: Barfield, Moseby, and Alomar sign some autographs after the camp's first day. Photo: Tim Kucharuk/CKRW.)