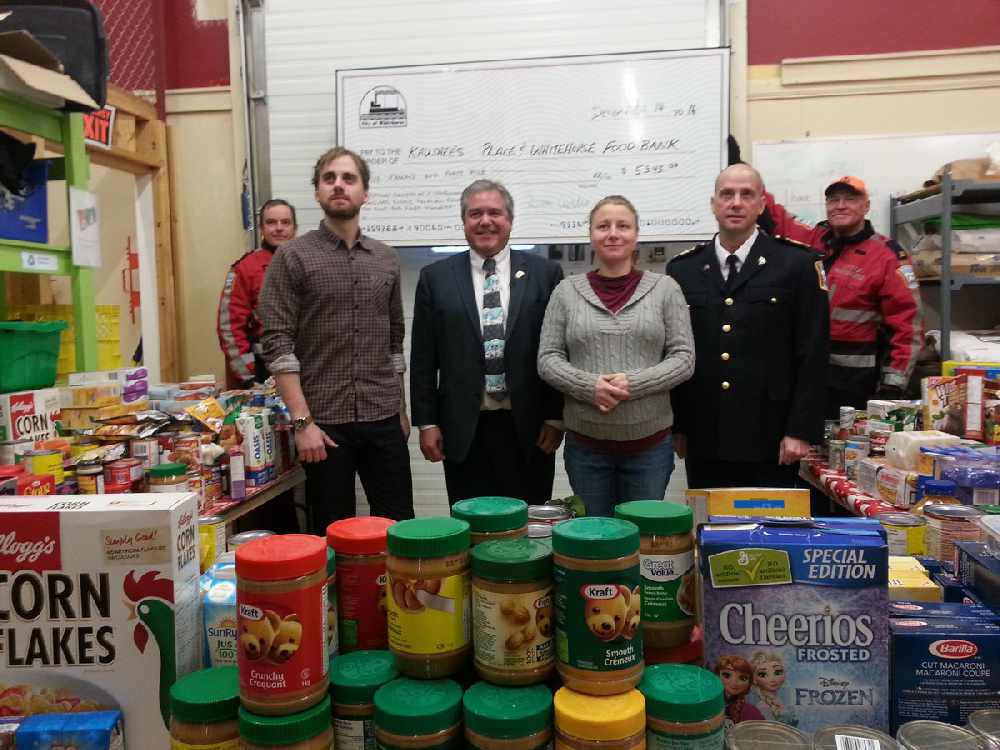 The Food for Fines program begins this weekend for those who want to give back by getting a parking ticket. Over $5,000 in food and cash was raised in 2016. Photo: Tim Kucharuk/CKRW.
The yearly Christmastime program is not a scrooge for frustrated motorists who get a parking ticket starting Saturday.
Whitehorse residents often lament getting a parking ticket, but that will change starting Saturday.
Kyle Morrison with the city's Bylaw Services Department says the city is once again running it's Food for Fines Program.
"People that received meter tickets, and two-hour zone tickets, can make payment in cash donations, or non-perishable food items to City Hall." Morrison said.
"From there donations are make to Kaushee's Place (Women's Transition Home) and the Whitehorse Food Bank."
He adds "surprisingly, people are okay with making the payments, as they know it's going to a good cause."
The program will only be valid for tickets issued through next Saturday. December 9th.
Last year, over $5,500 in food and cash was raised for the two groups.