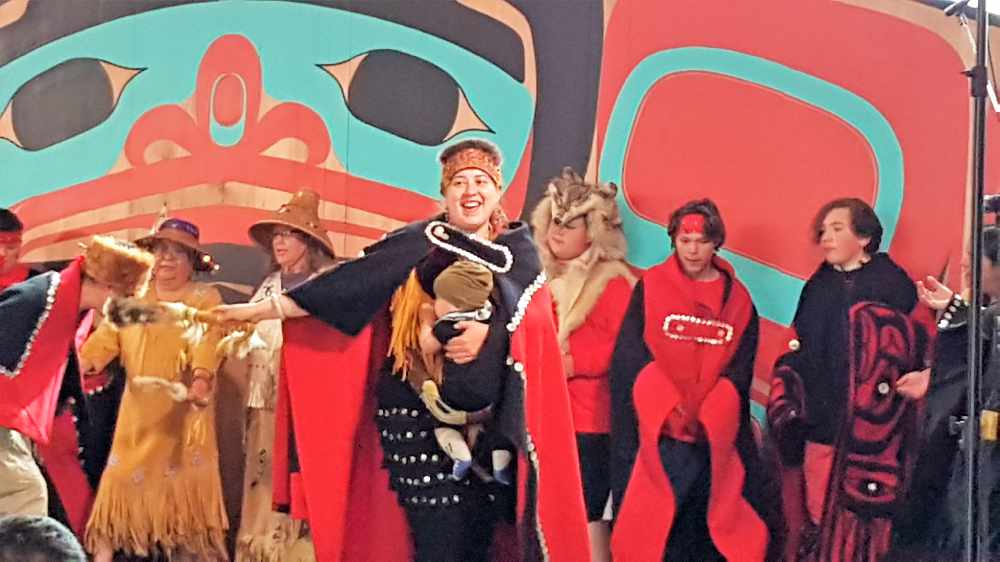 Dawn Duquette, and her baby boy Jeremiah John Duquette Alesna dance as part of a performance by the Tagish Nation Dancers on Friday afternoon. Photo: Tim Kucharuk/CKRW.
Haa Kusteeyi opened on Friday with the powerful arrival of four dugout canoes paddled from Atlin.
History was made to open the biennial Haa Kusteeyi celebration in Carcross.
Four canoes paddled from Atlin for the first time in over 100 years landed on the shores of Nares Lake in Carcross to open activities Friday morning.
One of the paddlers on the historic journey was 15-year-old Scottie James Shepherd.
"It's good to be home, good to see all the people," he said. "To be honest, I was almost in tears when I saw my whole family sitting on that beach, singing away for us coming in. It was awesome. It was the best thing I've seen in my life."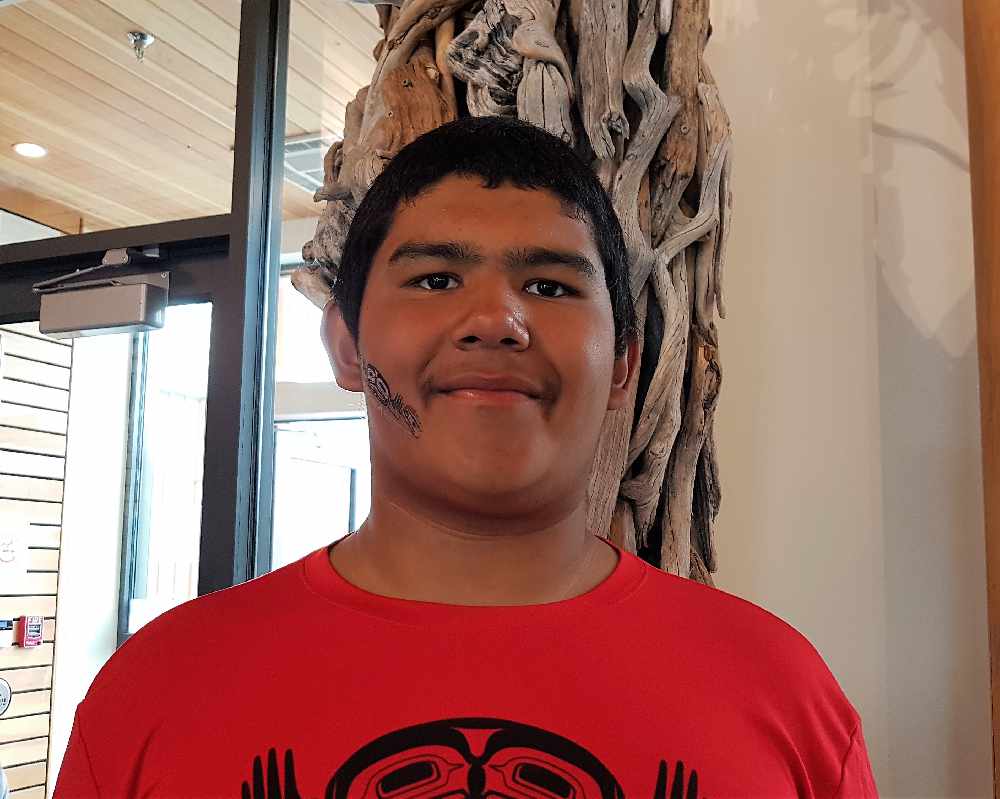 (Scottie James Shepherd. Photo: Tim Kucharuk/CKRW)
Shepherd says it's great to celebrate First Nations culture with the canoe trip.
"That hasn't been done in 120 years, we're making history right now," said Shepherd. "All the stuff that happened with the residential schools, (this celebration has) really made an impact with our culture, and our community. Just this whole Haa Kusteeyi was really great."
Hundreds of people came out on the weekend to enjoy traditional dances, workshops, and food at the Carcross Learning Centre.
Haa Kusteeyi was put on by the Carcross/Tagish First Nation, Teslin Tlingit Council, and Taku River Tlingit First Nation. This is the first time Carcross hosted the celebration.