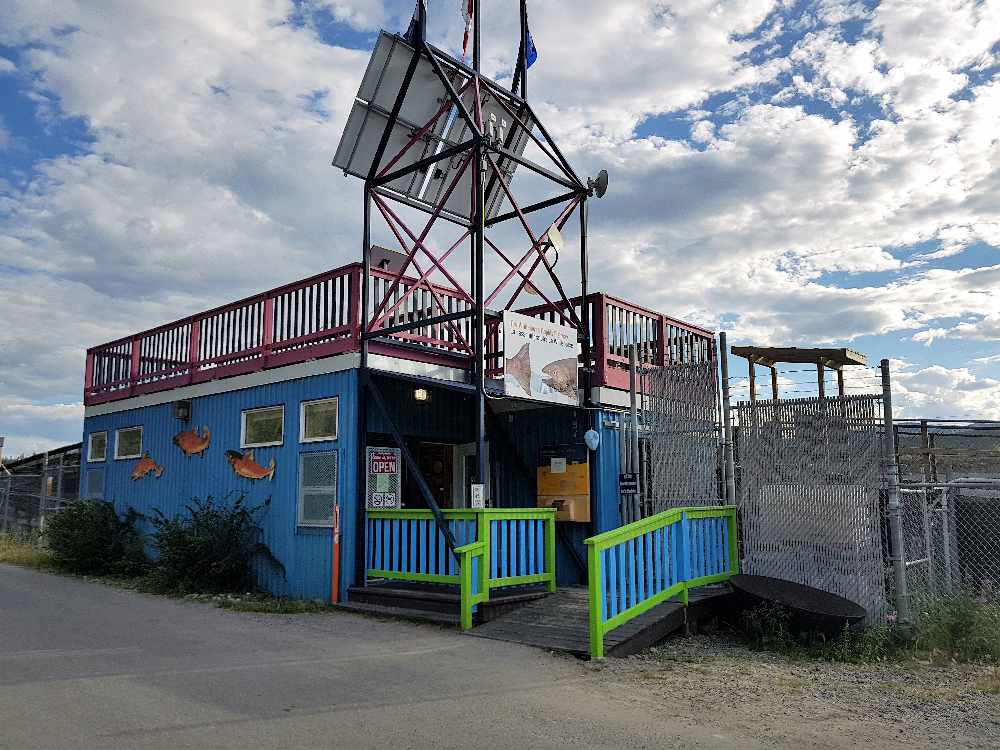 The Whitehorse Fish Ladder in Riverdale. Photo: Tim Kucharuk/CKRW.
Staff at the Fish Ladder were excited to find a male salmon making its way up the ladder when they arrived Monday morning.
Activity is picking up at the Whitehorse Fish Ladder.
The fishway welcomed its first Chinook salmon of the season, a male, Monday morning, as the 2018 run up the Yukon River from Alaska heads into the home stretch and spawning grounds in southern Yukon rivers and creeks.
Supervisor Brittany Key says the first fish have been at the bottom of the ladder for the past few days.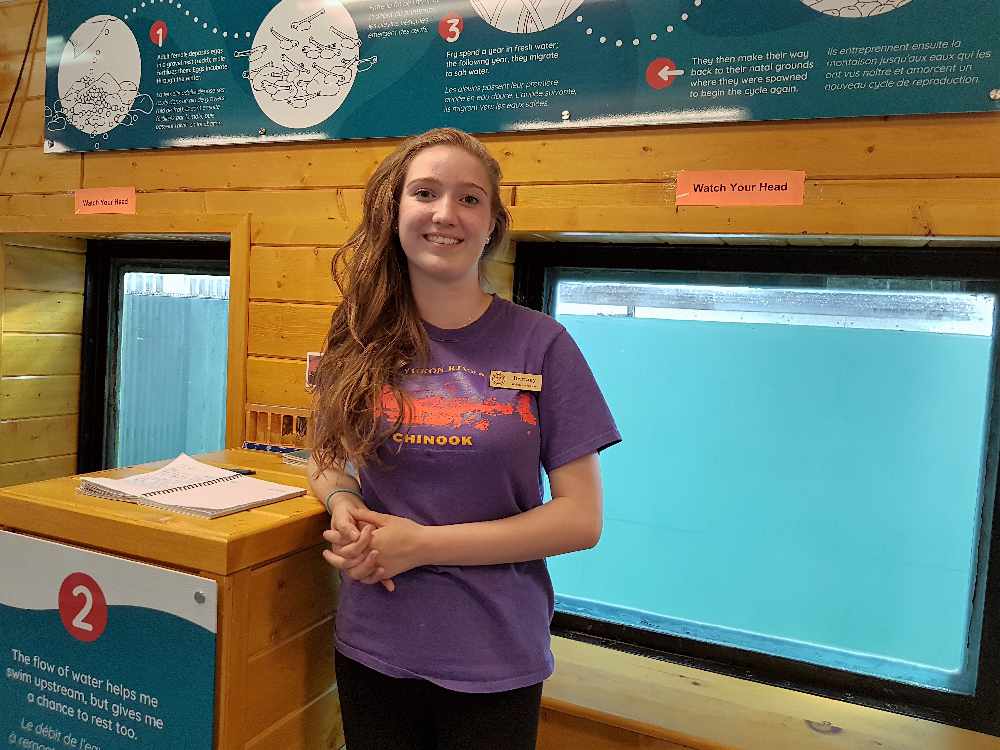 "It usually takes them about four days to realize the only way up is through the ladder." Key said.
"We do have some other salmon hanging out near the bottom of the ladder as well."
Key says about 800 Chinook instead of the usual 1,100 or 1,500 are expected this year, but staff are hoping for a good run.
She says the public can come and view the fish from 9 a.m. to 9 p.m. during the heart of the run over the next few weeks.
(Key in front of the fish viewing windows on Monday evening. Photo: Tim Kucharuk/CKRW/)