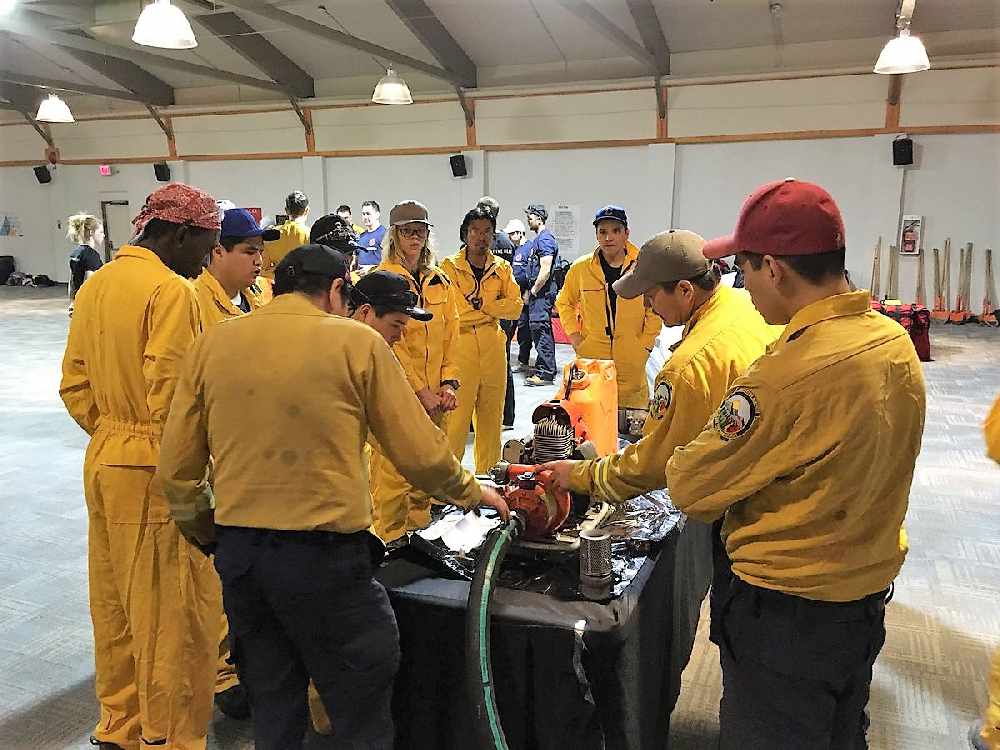 Wildland Firefighters are undergoing training this week for the upcoming season. Photo: Oshea Jephson/CKRW.
Those wanting to fight fire in the wilderness this summer are gathered to get some hands on experience this week.
A Yukon-based wildland firefighter training program is taking place in Whitehorse this week.
The Beat the Heat program, run through the Da Dahgay Development Corporation, focuses on the skills and fitness necessary to fight wilderness fires.
CEO Ben Asquith says while the program continues to grow, the goal remains the same.
"Basically, if B.C. calls on us, (or if) the (United) States calls on us, that we want to be the best firefighters in North America so we can be exported out."
Asquith says the candidates are excited to put their skills to the test.
"Just to hear what they were saying; 'I am here because I want to protect my community, I want to challenge myself', it's an amazing thing to hear that from the youth wanting to give back to their community, wanting to challenge themselves."
There are 52 positions available throughout various communities in addition to those available with the Yukon Government.