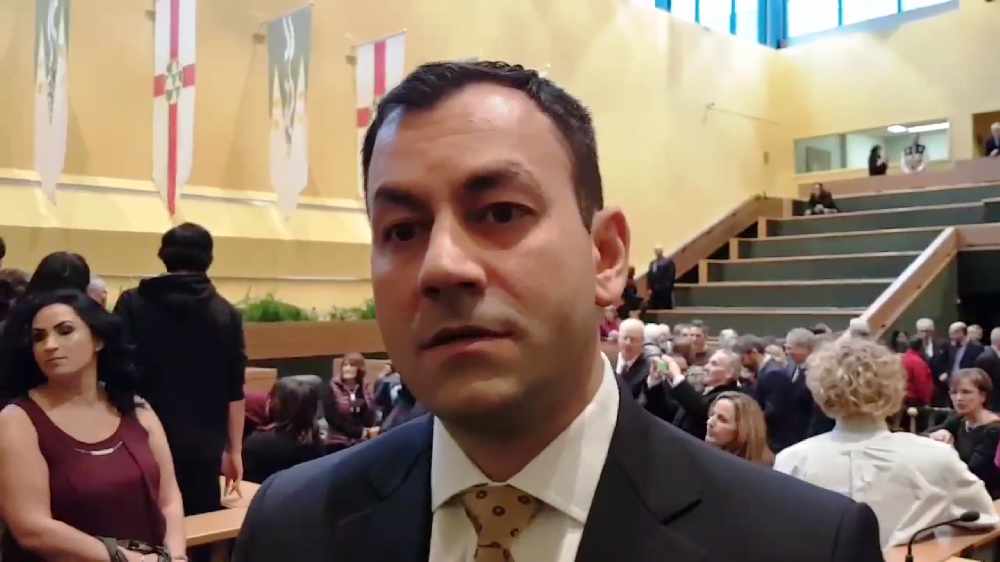 Economic Development Minister Ranj Pillai is facing questions over timelines for construction of a second fibre link in the territory. Photo: Tim Kucharuk/CKRW file.
Opposition presses government on federal funding agreement and decision on route; minister says those answers are coming soon.
The Opposition Yukon Party is pressing the government on timelines for construction of a redundant fibre optic line.
During Wednesday's question period, Economic Development Critic Scott Kent wondered not only when a decision would be made on a northern or southern route, but on the status of a federal funding application.
Kent referred back to opposition questions from the spring session of the legislature in June.
"The minister further mentioned and I quote: 'What we've heard from the federal government is that we're probably looking at a September timeframe to see if we've been successful on the funding agreement.'" Kent told the house.
"As we're well past September, is the minister able to provide an update on this funding agreement?"
Economic Development Minister Ranj Pillai says the application process is coming to an end, and the territory should know shortly.
"It would have been favourable to have the federal government conclude the process in September." Pillai answered.
"Certainly in this particular case, we feel that we should be able to get a final answer from them in the short term."
Pillai adds he hopes a decision on either a Dempster Highway connection through Inuvik, or South Klondike route through Skagway can come before the end of the fiscal year March 31st.