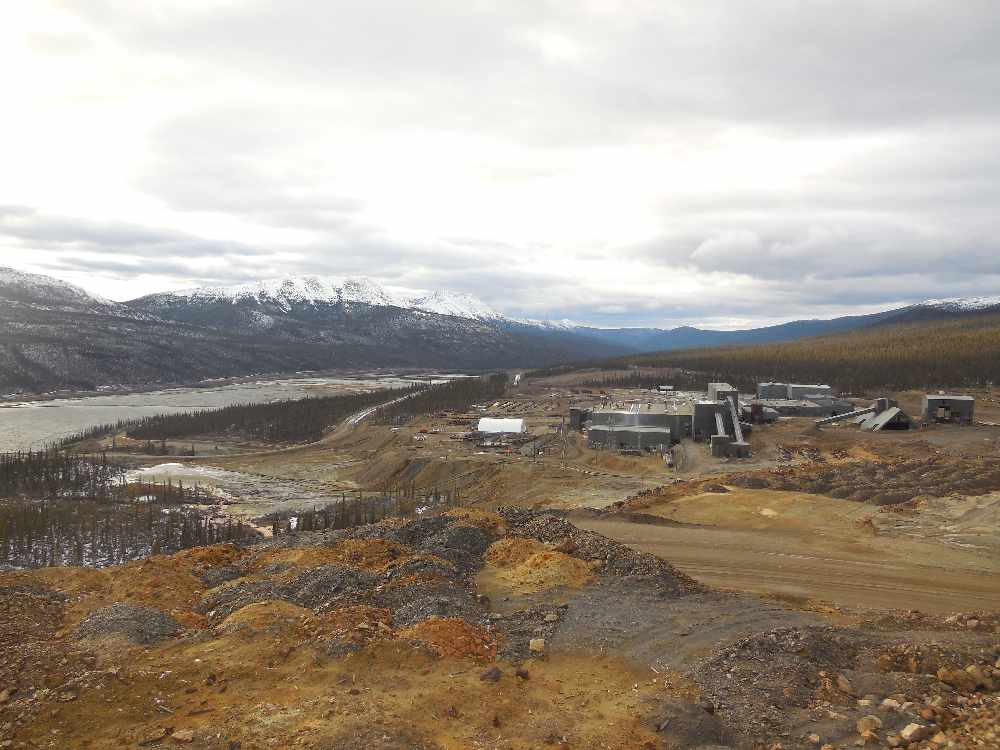 The Faro Mine. Photo: Government of Canada.
As Ottawa is now fully in charge of the remediation project, community updates are planned this week in Whitehorse, Faro, and Ross River.
The manager of the Faro Mine Remediation Project says the federal government hopes to have a closure plan in place by 2021, with remediation beginning the next year.
Lou Spagnuolo met with the media Tuesday morning, as a community tour takes place this week in Whitehorse, Faro, and Ross River to update the public on efforts to clean up the long-abandoned lead-zinc mine.
He outlined the three areas of focus: care and maintenance, urgent work, and a closure plan.
Spagnuolo says the biggest on-site concern is acid rock drainage from old tailings and waste rock.
"The overall goal of the plan is to keep clean water clean, and to be able to collect contaminated water before it gets off site. To be able to collect it, store it, and treat it before being discharged to the environment."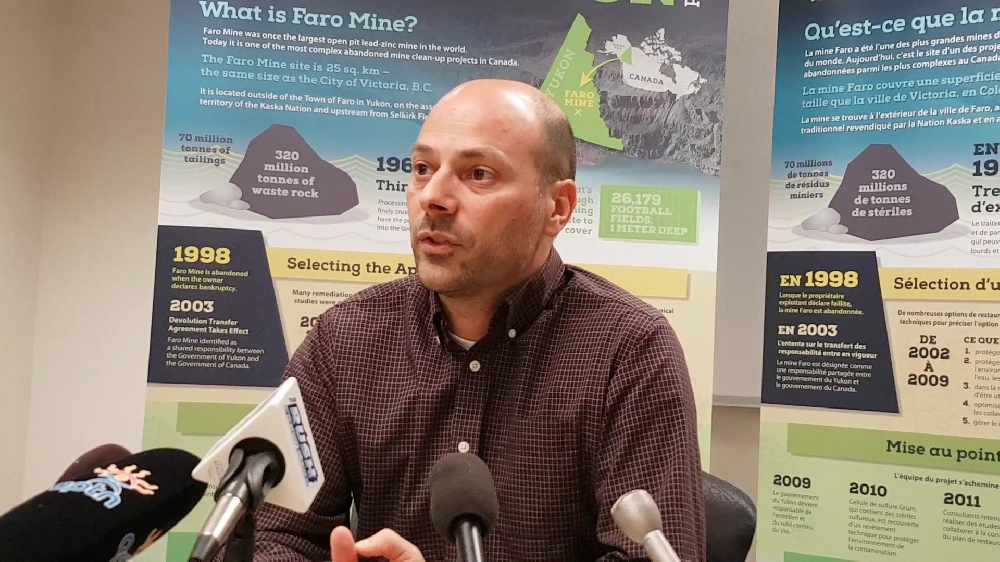 He expects three to four years in the environmental assessment and water licensing process, with an application to the Yukon Environmental and Socio-economic Assessment Board by the end of the year.
"The partnership approach that we're taking (with) First Nations, in particular Ross River (Dena Council) are actually helping us draft that project proposal that we're submitting to YESAB."
"We're hoping that taking this approach will actually streamline it, and make these processes go a little smoother, (and) a little quicker."
(Spagnuolo answers media questions Tuesday morning. Photo: Tim Kucharuk/CKRW)
Indigenous and Northern Affairs took over managing the cleanup from the territorial government last month, with Parsons Corporation still managing the care and maintenance.
However, Spagnuolo says the contract for the main construction company to carry out 12 to 15 years of remediation work will go out in 2021.
Overall cleanup was pegged at between $350 million and $500 million in 2009, and Spagnuolo says the YESAB application will include an updated figure.