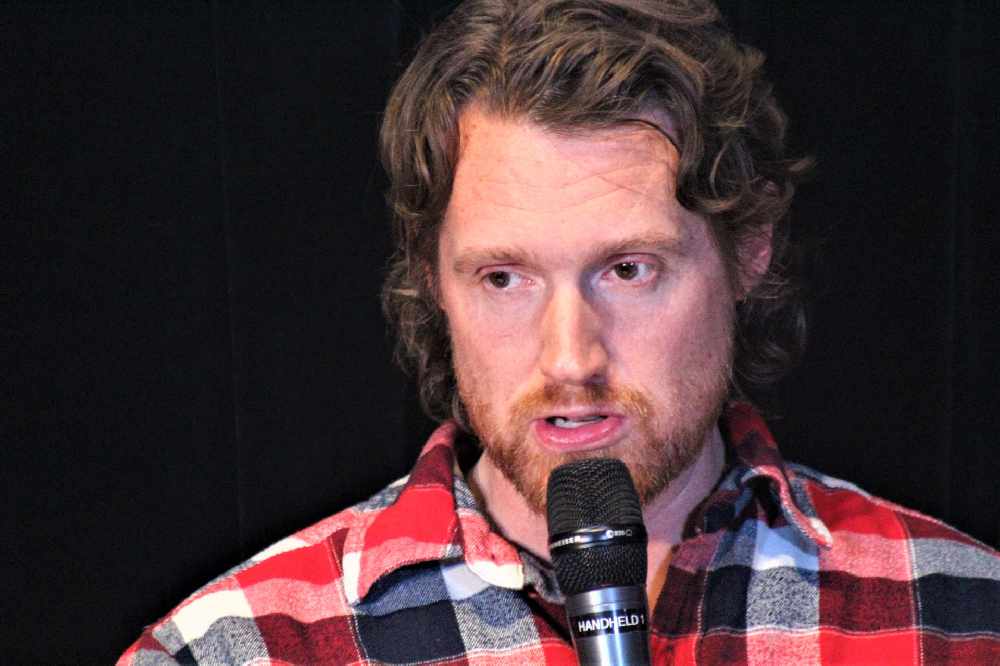 Conservative candidate Jonas Smith lifted the veil on his party's position when it comes to the environmental issues being faced in Canada. By John Kennedy / CKRW
Yukon candidates in the upcoming federal election got a chance to talk about the environment in Whitehorse.
Over 100 federal election debates on the environment went across Canada, with the Whitehorse forum at the Beringia Centre drawing a packed house.
When asked about the key elements of an action plan to reduce carbon emissions in the territory, Conservative hopeful Jonas Smith says the government should incentivize people to make green choices, rather than punish them through tax.
"The single most effective step we as Yukoners can make is encouraging additional hydro capacity. You know I support biomass, geothermal, solar and wind, but water always flows downhill and I think hydro is the ticket. I think there's also a big opportunity to work with Yukon First Nations."
People's Party candidate Joseph Zelezny says it's foolish to think that carbon is driving the climate, suggesting climate is managed by the sun.
"We're carbon-based lifeforms and carbon dioxide is essential for all life on earth. Having zero carbon dioxide would result in zero life on earth."
Liberal Larry Bagnell says his party if re-elected, would work to continue solar projects, biofuel energy generation, subsidies for electric cars, and numerous other green investments.
The NDP's Justin Lemphers says his party would remove fossil fuel subsidies and investing the money in clean energy tech, while Green candidates Lenore Morris says the Greens plan greenhouse-gas reductions of 60% by 2030.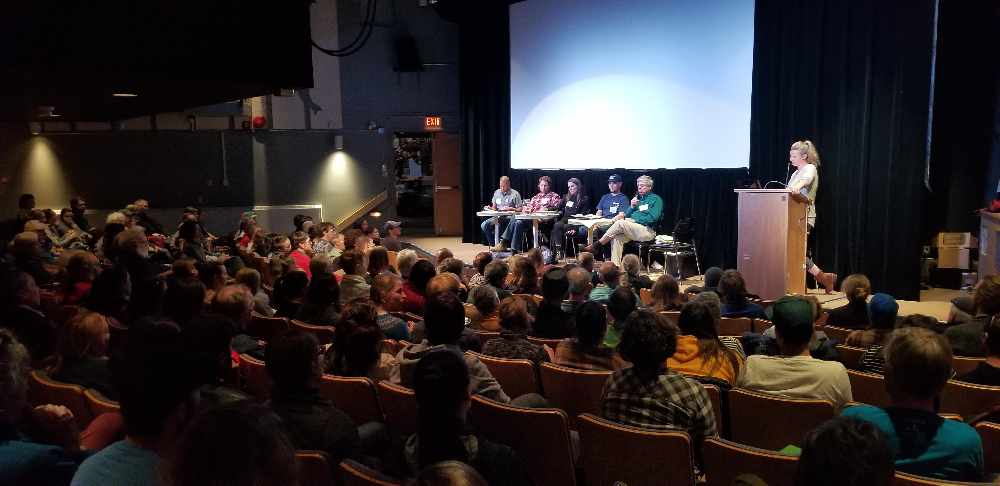 PHOTO: A full house greeted the Yukon federal candidates during Thursday night's debate. By John Kennedy / CKRW
Candidates were asked how they would advance Canada's efforts to reduce plastic waste and support Yukon in the process.
Lemphers says his party plan to bring both action and intention to the issue of single-use plastics
"By 2022, we will ensure there is a single-use plastic ban in Canada. That is a major part of our platform and commitment to people."
Morris says the problem with single-use plastics begins at the grocery store, as most products are packaged in plastics.
"Some of the aims have to be done at the manufacturer and packaging level. We shouldn't have to go to the store and have to make these difficult choices day after day; a lot of this has to be regulated."
Bagnell stressed how important reducing plastic usage is, while Conservative candidate Jonas Smith says the reduction of plastics comes from individual action and not government influence.
Zelezny says the government shouldn't be making decisions for people.