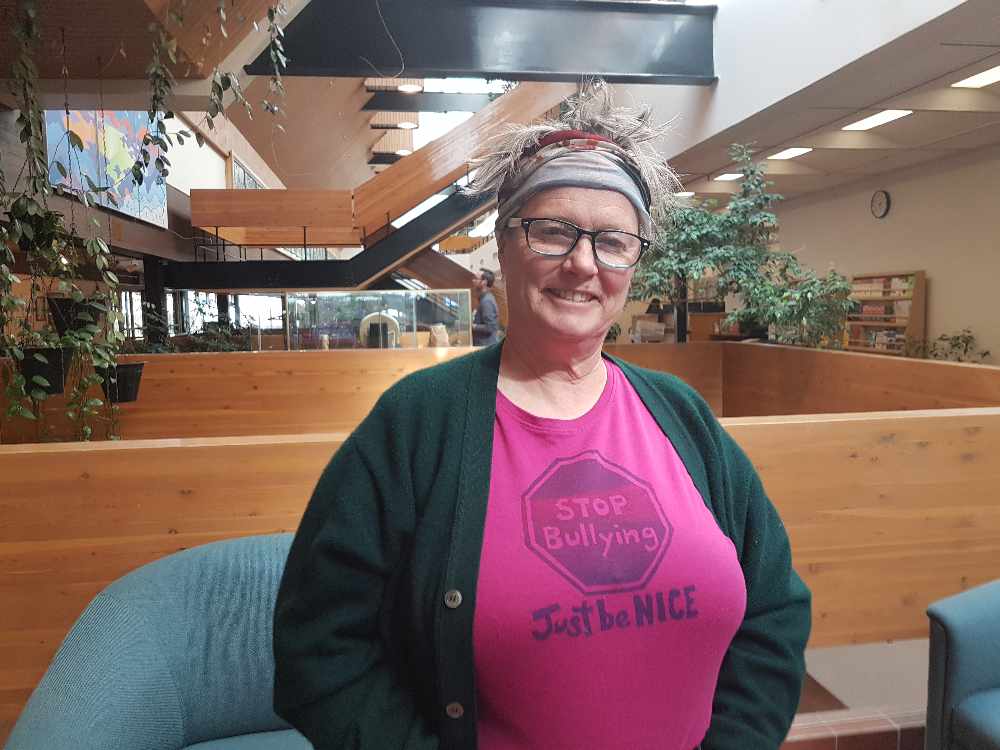 Sally Wright. Photo: Tim Kucharuk/CKRW.
The group says the Liberal government's plan to set up a commission to study the issue is partisan and should be more public.
A voters-rights group is taking issue with the Yukon government's plan for Electoral Reform.
Sally Wright with Fair Vote Yukon says the process announced this week is partisan, and instead of a skewered survey done last fall, a citizen's assembly should be held to gather input.
"I think the premier has taken too much onto his shoulders. He doesn't need to be a dictator," Wright said. "He says it in the house 'it's all for everybody' (then) let's have a big meeting."
"I will argue the Fair Vote people have seen it all (when it comes to electoral reform)."
Wright says the draft Terms of Reference misses the mark by saying the commissioners should make sure elections are fair and transparent.
"There are many things in here that are already covered by the Elections Act. We want to talk about the vote," Wright said. "Very clear, concise and educational."
"It should be done by the College, it should be done by the youth."
Wright wonders who is going to apply to the committee if they know nothing about the process.
Premier Sandy Silver has stated he does not want to pre-determine the outcome of the committee and says Yukoners will judge the independence of the committee by the members appointed.
The Opposition Yukon Party says the Liberals are stacking the deck in their favour by allowing the premier to appoint members.
The deadline for application to the commission is May 3rd.