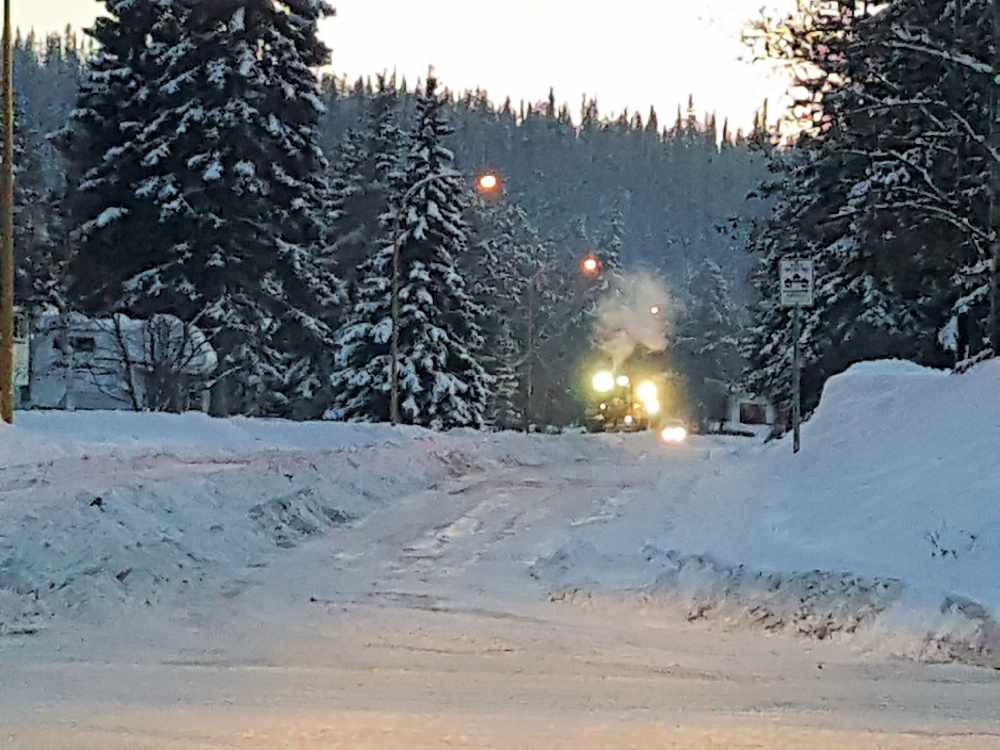 City of Whitehorse crews clear a Riverdale street Tuesday afternoon. After last week's snowfall, cold temperatures are settling in. Photo: Tim Kucharuk/CKRW.
Environment Canada says dangerous cold reaching minus 50 with the wind chill is expected in many parts of the territory over the next two days.
Environment Canada has Extreme Cold warnings in place for much of the territory.
The warning is for Whitehorse, Teslin, Watson Lake, Faro and Ross River, Mayo and Dawson, as well as Old Crow.
The agency says temperatures are between minus 35 and minus 45, and combined with a wind over 10 kilometres per hour, is giving wind chills in the minus 45 to 50 degree range for the next several hours.
Forecasters say temperatures are expected to moderate a little by late Wednesday morning, and early into the afternoon hours.
The really cold weather is expected to last until Friday, then moderate on the weekend.