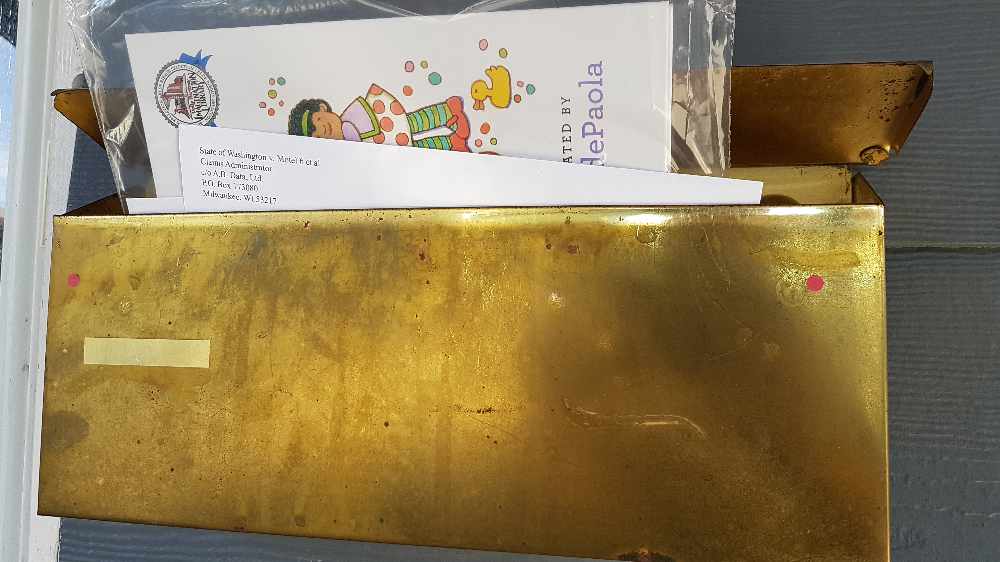 Mail gathers outside the vacant unit. Photo: Tim Kucharuk/CKRW.
The Whitehorse townhouse has been empty since November 1st, costing taxpayers over $35,000; Health and Social Services attributes vacancy to program delays.
(Editors note: the author lives next to the unit that is the subject of the following story.)
As Yukoners have trouble finding an affordable place to live, the Yukon Government has been spending thousands of dollars per month to rent a townhouse in Whitehorse that's sat empty for the past 10 months.
According to a RUSH news investigation, and documents found on the Yukon Public Contract Registry Search, Health and Social Services has been paying $3,200 per month for rent and utilities to a numbered Yukon company to rent the three-bedroom, three-level townhouse in Riverdale since November 1st, 2018.
Documents obtained under an Access to Information Request, and cross-referenced with Land Titles documents indicate Health and Social Services was renting the unit for clients as part of a group home under the Adult Disability Services Branch.
While the contract itself obtained under ATIPP lists rent at $2,000 per month, the Public Contract Registry Search factors in utilities, which has YG spending $3,200 per month.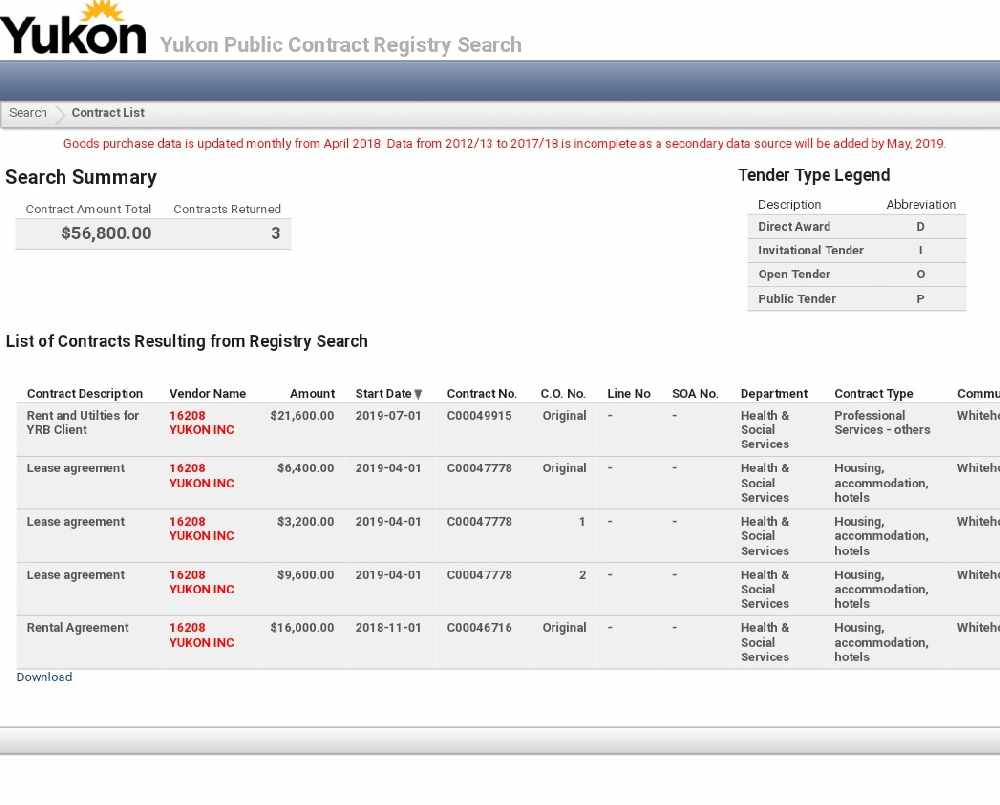 (A screenshot of the Public Contract Registry Search site shows the bottom four line items for the unit in question.)
However, observations found the empty unit would go unchecked for over a month at a time, mail would accumulate, and during the winter months, snow would go unshoveled.
Area neighbours have expressed concern to the RUSH about the vacant unit, with the potential for pipes bursting, and other issues which would arise from an unattended unit.
The RUSH reached out to Health and Social Services and did receive a response confirming the rental was for a specialized program for up to three clients.
The department's Pat Living says it's taken longer than expected to get the program up and running, but clients would be moving in shortly.
She says the unit was rented as it is difficult to find multi-congregate units given the present market.
According to a recent Housing Market Outlook for Yukon by the Canada Mortgage and Housing Corporation, the vacancy rate in Whitehorse was 2.4 percent, with the average two-bedroom unit going for $1,100.
The social and seniors housing waitlist has also crept over the 200 mark during the past few years.
(For more on this story, see the accompanying editorial.)