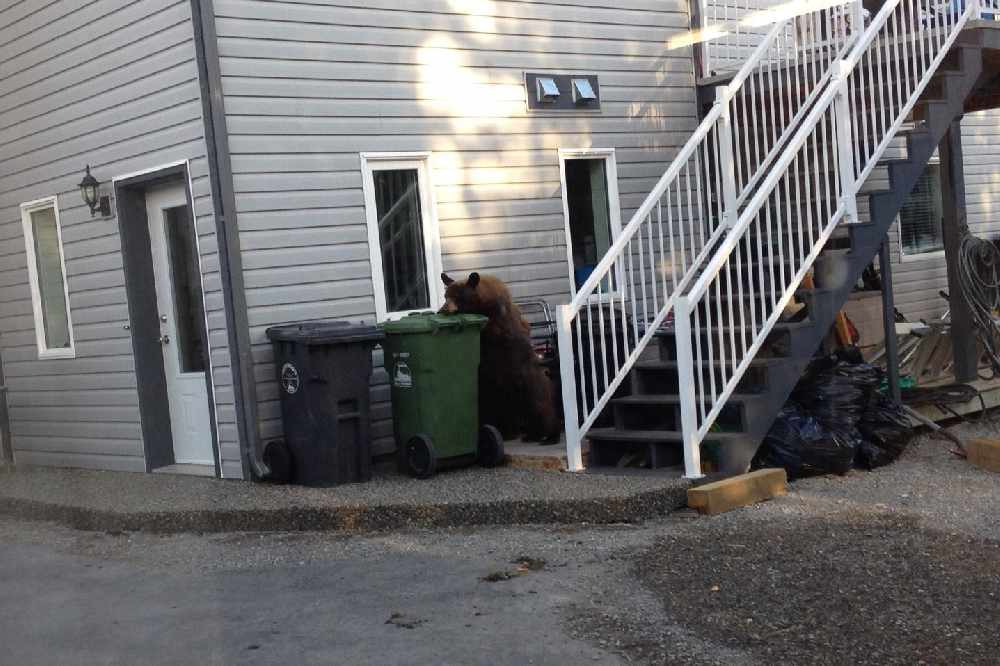 Environment Yukon says 63 bears--including this one found in Copper Ridge this summer--had to be put down after getting into unnatural food sources. Photo: Environment Yukon.
At an end of season media briefing, Conservation Officers provide a wrap up of the season, and talk about a program tracking data about human interactions with bears.
The Yukon Government is looking to reduce the number of human-wildlife conflicts throughout the territory with a new Environment Yukon program aimed specifically at reducing conflicts with bears.
In partnership with Wild Wise and the City of Whitehorse, the department has been tracking data to determine how best to reduce the total number of conflicts.
Conservation Officer Aaron Koss-Young says the effort relies largely on the role of individuals, and the bear issue is not a simple fix.
"We're not managing wildlife so much as we are managing people and people's behaviour. Trying to change human behaviour is one of the most difficult things I think that there is out there to do." Koss-Young said.
"This isn't something that is going to happen overnight, it's a generational problem, and we're going to continue to work on coming up with solutions to reduce these conflicts, and come up with better ways of mitigating them."
Koss-Young says the key is reducing food conditioning but not leaving food, garbage, and wildlife open to bears.
"If a bear can't access an attractant he's not getting a reward, he's going to move on to the next food source, and hopefully that will mean moving back over to natural food sources because no human food sources are available." said Koss-Young.
"We're not going to stop a bear from being attracted by the smell of bacon cooking in our houses. They're going to smell that. It's about getting a reward or not, and if they can't get (food) easily, they're going to move on."
The City of Whitehorse says it is looking at alternative waste disposal bins to use within city limits, and Wild Wise says they will be conducting research to see what other jurisdictions are doing to tackle the issue.
According to the department, 63 bears were destroyed in 2017, with 12 being relocated, and 91 moving off to other locations.