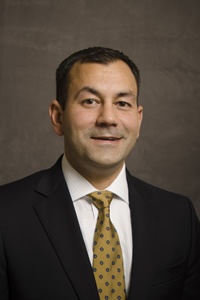 Yukon's Minister of EMR and Economic Development Ranj Pillai. (Yukon Legislative Assembly)
Yukon's Minister of Energy, Mines, and Resources, and Economic Development says positive outlook brings other challenges.
The Yukon government says a rosy economic report from the Conference Board of Canada projecting six per cent growth until 2025 brings some challenges.
Economic Development, and Energy, Mines, and Resources Minister Ranj Pillai says it's very possible there could be even more than the three operating mines mentioned by the board, with other projects in development, and the continuation of the Minto Mine.
"I think it's going to really depend on what those projects are focused on and if you look at the zinc and copper market, I think we're going to see some real demand globally, certainly on the copper side as we see, you know, the increase in grid infrastructure globally and the move towards electrification. It's just going to drive that need for more copper."
Pillai says with that comes challenges such as housing, but he's hopeful the private sector can help with the crunch, but it's important to also diversify.
"It gives us a good foundation to work on some of the priorities that we've talked about over the last year and, of course, those priorities are really focused on diversification of the economy. It's the right time to look at different sectors that we can invest in so that we can reduce the risk in an economy that has been boom and bust in the past."
Pillai says the Yukon government continues to build trust with its partners in the environmental regulatory regime, and the industry likes the stability of the system.